Prolonged erection in man led to amputation head of his penis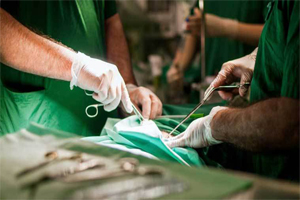 A man who reportedly had erection that lasted for two days developed gangrene and tip of his penis had to be amputated.
The extraordinary case of the unnamed 52-year-old, from India, has been published in British medical journal case reports.
The patient a 52-year-old man had presented to King George's Medical University in Lucknow with painful and sustained erection of penis for last 48 hours. The patient was managed with creation of a T shunt to achieve penile detumescence. A urethral catheter was placed and a circular compressi kive dressing was applied around the penis. The next day after surgery, the patient developed blackish discolouration of the glans penis. The patient arrived at our hospital 4 days after onset of his priapism. On examination, he was found to have a black glans penis, with a flaccid penile shaft and a Foley catheter in situ. The reasons for not removing the urethral catheter of the patient and performing a suprapubic cystotomy were not mentioned in his discharge summary. We removed his urethral catheter and performed a suprapubic cytotomy, but still the black colour of glans penis deepened over the next day and a clear line of demarcation became visible between it and the penile shaft . Haematological investigations of the patient were unremarkable and did not reveal any underlying coagulation disorder or malignancy. The sonological examination of the urinary bladder was also unremarkable, and urine culture was sterile. The patient underwent glansectomy under spinal anaesthesia, and a Foley catheter was left in situ which was removed 7 days after surgery. The postoperative recovery of the patient was uneventful, and he was discharged 48 hours after surgery. On 3 weeks of follow-up, the patient was voiding well and had a healthier outcome.
Priapism can be caused by sickle cell disease, illegal and legal drugs, or by taking Viagra or similar erection remedies.
The carry home message is that Priapism is relatively rare and men should not worry about it. But if somebody has erection more than four hours, they should seek medical attention.