Progestogen Therapy prevents recurrent miscarriage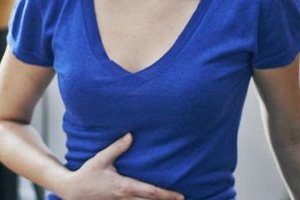 Supplementation with progestogen therapy might reduce miscarriage rate in subsequent pregnancies for the women experiencing unexplained recurrent miscarriages, according to a systematic review published in the Cochrane Library.
David M Haas, Department of Obstetrics and Gynecology, Indiana University School of Medicine, Indianapolis, USA, and colleagues conducted the study to assess the efficacy and safety of progestogens as a preventative therapy against recurrent miscarriage.
Miscarriage -- early pregnancy loss -- generally occurs in the first trimester. When a miscarriage occurs several times it is known as recurrent miscarriages. While there are sometimes causes for miscarriages that are found, often no clear reasons can be found.
The hormone called progesterone prepares the womb (uterus) to receive and support the newly fertilized egg during the early part of pregnancy. It has been suggested that some women who miscarry may not make enough progesterone in the early part of pregnancy. Supplementing these women with medications that act like progesterone (these are called progestogens) has been suggested as a possible way to prevent recurrent miscarriage.
The study holds importance as having miscarriages can be both physically and emotionally difficult for women and their partners. Finding a therapy to help reduce recurrent miscarriages could help them avoid a miscarriage and have a live baby.-
For the study, the research team searched for evidence on 6 July 2017 and identified a total of 13 trials that enrolled a total of 2556 women with a history of recurrent miscarriages.
Key Findings:


The

meta-analysis

of all women, suggests that there is probably a reduction in the number of miscarriages for women given progestogen supplementation compared to

placebo

/controls (average

risk ratio

(

RR

) 0.69, 95%

confidence interval

(

CI

) 0.51 to 0.92, 11 trials, 2359 women, moderate-quality evidence).


A subgroup analysis comparing placebo‐controlled versus non‐placebo‐controlled trials and different routes of administration showed no differences between subgroups for miscarriage.


There appears to be a subgroup difference for miscarriage between women with three or more prior miscarriages compared to women with two or more miscarriages, with a more pronounced effect in women with three or more prior miscarriages.


There was high heterogeneity in the subgroup of women with three or more prior miscarriages.


There was probably a slight benefit for women receiving progestogen seen in the outcome of live birth rate (RR 1.11, 95% CI 1.00 to 1.24, 7 trials, 2086 women, moderate‐quality evidence).


While the rate of preterm birth is probably reduced for women receiving progestogen, this outcome was mainly driven by one trial and thus should be interpreted with great caution (RR 0.59, 95% CI 0.39 to 0.89, 5 trials, 811 women, moderate‐quality evidence).


No clear differences were seen for women receiving progestogen for the other secondary outcomes of neonatal death or fetal genital abnormalities.


A possible reduction in a stillbirth was seen, but again this outcome was driven mainly by one trial and should be interpreted with caution (RR 0.38, 95% CI 0.24 to 0.58, 3 trials, 1199 women).


There may be little or no difference in the rate of low birthweight and trials did not report on the secondary child outcomes of teratogenic effects or admission to a special care unit.


"We found evidence from
randomized
controlled trials that giving progestogen medication can probably prevent miscarriage for women with recurrent previous miscarriages," concluded the authors.
For further reference follow the link:
https://www.cochranelibrary.com/cdsr/doi/10.1002/14651858.CD003511.pub4/full
Source : With inputs from Cochrane Library