Probiotics Use reduces Antibiotics need : Study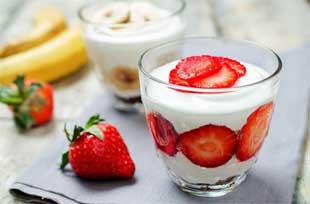 Probiotics, provided to reduce the risk for common acute infections, may be associated with reduced antibiotic use in infants and children, reports a new study published in the European Journal of Public Health. The researchers from the U.S., England and the Netherlands have found that infants and children were 29% percent less likely to have been prescribed antibiotics if they received probiotics as a daily health supplement. The probiotics used in the reviewed studies were strains of Lactobacillus and Bifidobacterium.
Sarah King and associates conducted a systematic review of randomized controlled trials (RCTs) to assess the impact of probiotic supplementation (any strain, dose or duration), compared to placebo, on antibiotic utilization for common, acute infections in otherwise healthy people of all ages.
"Given this finding, potentially one way to reduce the use of antibiotics is to use probiotics on a regular basis," says the study's senior investigator, Daniel Merenstein.
"We already have evidence that consuming probiotics reduces the incidence, duration, and severity of certain types of common acute respiratory and gastrointestinal infections," Merenstein says. "The question is whether that reduction is solidly linked to declining use of antibiotics, and we see that there is an association."
The investigators extracted the data from Medline, Embase, and CENTRAL. The systematic review included randomized controlled trials (RCTs) of any duration in which probiotic supplementation was provided to reduce the risk for common acute infections in healthy people of all ages (i.e. infants, children, adolescents and/or adults, including elderly/institutionalized elderly). Eligible study infections included acute respiratory tract infections (i.e. colds, influenza, sinusitis, pharyngitis, acute bronchitis, pneumonia), acute otitis media and acute lower digestive tract infections (diarrhea), but not antibiotic-associated gastrointestinal symptoms.
The meta-analysis demonstrated that infants and children who received probiotics to prevent acute illnesses had a lower risk of being prescribed antibiotics, relative to those who received placebo.
Read Also:Probiotics found beneficial for liver also
How probiotics help fight infections, especially those in the respiratory tract and lower digestive tract, is not clear. However, Merenstein says, "There are many potential mechanisms, such as the probiotic production of pathogen inhibitors, immune regulation, among others.
"We don't know all the mechanisms probiotic strains may leverage. But since most of the human immune system is found in the gastrointestinal tract, ingesting healthy bacteria may competitively exclude bacterial pathogens linked to gut infections and may prime the immune system to fight others," he says.
The threat of antibiotic-resistant pathogens has led many public health organizations around the globe to work toward improving the appropriate use of antibiotics, defined by WHO as "the cost-effective use of antimicrobials which maximizes clinical therapeutic effect while minimizing both drug-related toxicity and the development of antimicrobial resistance". According to the CDC, there are about two million cases of antibiotic-resistant infections yearly in the USA, resulting in 23000 deaths.
FFor reference log on to https://doi.org/10.1093/eurpub/cky185
Source : With inputs from European Journal of Public Health