................................ Advertisement ................................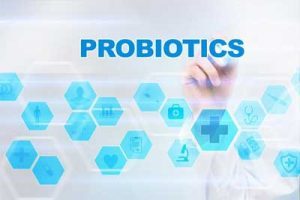 Probiotics, dietary supplements with health-promoting bacteria, can be used to prevent bone loss, according to a recent study published in the Journal of Internal Medicine. Among older women who received probiotics, bone loss was halved compared to women who received only a placebo.
Lactobacillus reuteri ATCCPTA 6475 (L. reuteri 6475) has been reported to increase bone mineral density (BMD) in mice but no study has been done to check its efficacy on the human skeleton.
Anna G. Nilsson and his associates conducted a study to investigate if L. reuteri6475 affects bone loss in older women with low BMD.
................................ Advertisement ................................
A total of 90 women were included in the double‐blind, placebo‐controlled study aged from 75 to 80 years old having low BMD. The patients were randomized to orally receive 1010 colony‐forming units of L. reuteri 6475 daily or placebo. The predefined primary end‐point was relative change after 12 months in tibia total volumetric BMD (vBMD).
................................ Advertisement ................................
"When we finished the study after a year, we measured the women's bone loss in their lower legs with a CT scan and compared it with the measurements we made when the study began. The women who received the powder with active bacteria had lost only half as much bone in the skeleton compared with those who received inactive powders," says Anna Nilsson, a chief physician and associate professor at Sahlgrenska Academy, University of Gothenburg. "Another positive outcome from the study was that the treatment was well tolerated and did not produce more side effects than those experienced by women who received the placebo."
The study found that L. reuteri 6475 reduced loss of total vBMD compared to placebo both in the intention‐to‐treat (ITT) analysis and per protocol analysis Similar but smaller effects were observed in the secondary bone variable outcomes but were not statistically significant in the ITT population.
The study concluded that supplementation with L. reuteri 6475 should be further explored as a novel approach to prevent age‐associated bone loss and osteoporosis.
Lactobacillus reuteri 6475 is believed to have multiple health-promoting properties. The bacterium is naturally found in the human gastrointestinal tract.
For more information log on to https://doi.org/10.1111/joim.12805
Vinay Singh joined Medical Dialogue as Desk Editor in 2018. He covers the medical speciality news in different medical categories including Medical guidelines, updates from Medical Journals and Case Reports. He completed his graduation in Biotechnology from AAIDU and did his MBA from IILM Gurgaon. He can be contacted at editorial@medicaldialogues.in . Contact no. 011-43720751