Probiotics may rather increase risk of C. difficile infection instead of preventing it: Study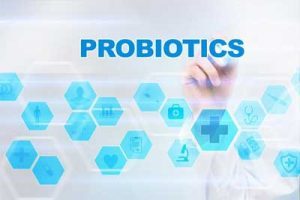 New York: Probiotics, used for improving gut health, were thought to be a solution for preventing Clostridioides difficile infection or CDI and were explored in various studies for the same. In contrast to this, a recent study has found probiotics to be associated to be increased incidence of CDI.
According to the study, published in the American Journal of Infection Control, patients who received probiotics concurrently with antibiotics based on the theory that they might prevent CDI, had a higher risk of CDI than those who did not receive probiotics.
In terms of Centers for Disease Control and Prevention, C. diff is a bacterium (germ) that causes diarrhoea and colitis (inflammation of the colon). Most cases of C. diff occur while you're taking antibiotics or soon after you've finished taking antibiotics. C. diff can be deadly.
Conflicting evidence exists regarding probiotics and the incidence of Clostridioides difficile infection. Temima Saltzman, Department of Pharmacy, NYU Winthrop Hospital, Mineola, NY, and colleagues evaluated whether probiotics are efficacious for CDI prophylaxis in patients receiving antibiotics in this retrospective study.
The study involved analysis of a cohort of 3,266 patients at NYU Winthrop Hospital who received at least one dose of antibiotics associated with a high risk of inducing CDI, including some who were on or started probiotics when antibiotics were administered. Patients were grouped according to probiotic use; the association between probiotic use and incident CDI was examined.
167 (5.1%) received probiotics within 24 hours of antibiotic initiation, and an additional 216 (6.6%) received probiotics during the 12-week follow-up period. A total of 150 patients (4.6%) had CDI within 12 weeks of antibiotic initiation.
Key findings of the study include:



Of those patients who initiated probiotic use on or before the start of antibiotics, 9.6% had an incident CDI within 12 weeks compared with 4.2% of those not on probiotics at the start of their antibiotics (relative risk, 2.3; 95% confidence interval [CI], 1.4 to 3.7;

P

 = .001).




In time-dependent Cox models accounting for probiotic initiation and adjusting for potential confounders, a positive association between probiotics and CDI remained significant (hazard ratio, 2.7; 95% CI, 1.74 to 4.08;

P

< .001).



Use of proton pump inhibitors and histamine 2 receptor antagonists was also associated with an increased risk of CDI, as was the administration of several antibiotics simultaneously.


Sex and age were not found to have a significant impact on CDI incidence.


"Patients who received antibiotics with concurrent probiotics were more likely to have an incident of CDI compared with those who did not receive probiotics. Additional risk factors were histamine 2 receptor antagonists, proton pump inhibitors, and administration of multiple antibiotics simultaneously," wrote the authors.
"The present study, because of its large population and inclusion of multiple variables playing a role in CDI, serves as a valuable resource when considering the efficacy of probiotics as CDI prophylaxis," they concluded.
More Information: "The effect of probiotics on the incidence of Clostridioides difficile: Retrospective cohort analysis" published in the journal American Journal of Infection Control.
DOI: https://doi.org/10.1016/j.ajic.2019.07.026
Journal Information: American Journal of Infection Control
Source : With inputs from American Journal of Infection Control