Primary questions asked before deciding for primary angioplasty in acute myocardial infarction patients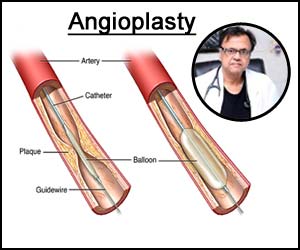 1: Whether primary percutaneous coronary intervention (PCI) should be the preferred mode with revascularization in patients with acute myocardial infarction?
Ans- When compared to thrombolytic therapy immediate primary PCI (angioplasty) reduced combined nonfatal infarction death and also reduced intracranial hemorrhage (NAGM, volume 328 March 11. 1993, In fact, invasive approach by primary angioplasty can give an immediate complete diagnosis of the lesion morphology which is responsible for the MI and also existent in the coronary tree.
The landmark meta-analysis of 23 meta-analysis trial Kelley and grievance published in Lancet 2003 clearly proved the superiority of thrombolytic therapy in all parameters of MACE including death, MI and stroke. But, this superiority is not absolute and is time dependent. The time to treatment weekly impact the success of thrombolytic therapy and delay in time for wanting primary PCI uses the superiority of PCI over immediate thrombolysis.
The recent strategy for doing thrombolysis now and stent later on (pharmacy invasive strategy) is successful when the patient lands into a non-PCI enabled center where the transfer to a PCI enabled center is likely to take more time. But, if the patient lands up into a PCI ENABLED CENTRE then an immediate PCI with a minimal blow to balloon time is definitely a better strategy.
2: Should we prepare with some low dose thrombolytic therapy while waiting for the cath-lab?
Ans- This strategy called facilitated PCI has been tested in a number of trial with half dose lytics or 2b3a inhibitors or a combination of lytic and 2b3a inhibitors and has not been found to be effective over primary PCI if performed in a timely fashion.
3: If you are using thrombolytic which thrombolytic should be used?
Ans- It has been tested and proven that streptokinase is not comparable to Tpa (tenecteplase) in causing reperfusion. The absolute and relative contraindications to thrombolytic therapy should be evaluated before giving the thrombolytics.
4: Can we do primary PCI at a hospital without surgical backup?
Ans- Number of trials single center, perspective and randomized tried this issue and found that the primary PCI can be performed at centers that do not have on set surgical facilities with equal success and safety.
5: Can we do balloon angioplasty to achieve reperfusion or we should routinely do PTCA (Percutaneous transluminal coronary angioplasty)?
Ans- The instant PAMi trial the placement of stent during primary PCI increases the risk of no-reflow and the reduced flow was often observed after closed dilatation stent. It is advisable to size the vessel well and slowly inflate and deploy the stent according to the vessel size and avoid post-dilatation.
6: If your occluded arteries are well perfused with balloon angioplasty can we deferred stenting?
Ans- A meta-analysis of differed stenting for more than 2200 STEMI patients did not show any benefits of deferred stenting. An OCT-based evaluation in EROSION trial showed that the deferred stenting is useful when the cause of MI is the erosion of the vessels.
7: What about direct stenting without pre-dilatation?
Ans- Non-randomized trial have shown some benefits of direct stenting but there is a strong selection bias to choose younger patients in less diseased. Elderly patients with severe atherosclerotic disease cause problems with direct stenting. Three small randomized trials did show any signs in ST resolution, final TEMI flow, blush grade or no reflow.
Dr Prem Aggarwal is a renowned cardiologist and founder of Medical Dialogues.