Prevention of surgical site infections: APSIC guidelines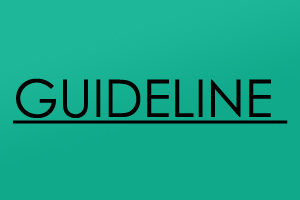 The Asia Pacific Society of Infection Control (APSIC) has released APSIC Guidelines for the Prevention of Surgical Site Infections in 2018. This document describes the guidelines and recommendations for the setting prevention of surgical site infections (SSIs). It aims to highlight practical recommendations in a concise format designed to assist healthcare facilities at the Asia Pacific region in achieving high standards in preoperative, perioperative and postoperative practices. The implementation of evidence-based practices using a quality improvement process shall help in achieving effective and sustainable results.
Following are the major recommendations:


Perform surveillance of SSIs using the accepted international methodology.


It is necessary for patients who will undergo surgery to have at least 1 preoperative bath with soap (antimicrobial or non-antimicrobial).


Combination mechanical bowel preparation and oral antibiotic preparation are recommended for all elective colorectal surgery in adults.


Hair removal should be avoided unless hair interferes with the operative procedure.


If hair removal is necessary, a razor should be avoided and an electric clipper should be used.


No recommendation regarding the timing of hair removal by clipper is made.


Hospitals should evaluate their SSI, Staphylococcus aureus (S. aureus) and MRSA rates, and mupirocin resistant rate, if available, to determine whether the implementation of a screening program is appropriate.


Patients undergoing cardiothoracic and orthopedic surgery with known nasal carriage of S. aureus should receive perioperative intranasal application of mupirocin 2% ointment with or without a combination of CHG body wash.


Surgical hand preparation is to be performed either by scrubbing with a suitable antiseptic soap and water or a suitable ABHR before donning sterile gown and gloves.


ABHR used in surgical hand preparation should comply with EN 12791 or ASTM E-1115 standards.


Where the quality of water used is not assured, surgical hand rub with ABHR is recommended.


Alcohol-based skin antiseptic preparations should be used unless contraindicated.


Administration of prophylaxis antimicrobials should only be performed when indicated.


Prophylactic antimicrobials should be administered within 1 h before incision for all antimicrobials except vancomycin and fluoroquinolones where it should be administered within 2 h.


Re-dosing should be considered to maintain adequate tissue levels based on agent half-life.


A single dose of antimicrobial prophylactic is adequate for most surgical procedures.


Underweight patients undergoing major surgical procedures, especially oncology and cardiovascular operations, may benefit from the administration of oral or enteral multiple nutrient-enhanced nutritional formulas for the purpose of preventing SSI.


Preoperative HbA1C levels should be less than 8%.


Maintain perioperative normothermia by using active warming devices.


Hemodynamic goal-directed therapy is recommended to reduce surgical site infection.


There is insufficient evidence to recommend for or against saline of incisional wounds before closure for the purpose of preventing SSI.


Avoid using antimicrobial agents to irrigate the incisional wounds before closure to reduce the risk of SSI.


Where there are high SSI rates in clean surgeries, in spite of basic preventive measures, individual centres may consider the use of antimicrobial impregnated sutures.


When using adhesive incise drapes, do not use non-iodophor-impregnated drapes for surgery as they may increase the risk of surgical site infection.


In orthopaedic and cardiac surgical procedures where adhesive incise drapes are used, consider using an iodophor-impregnated incise drape, unless the patient has an iodine allergy or other contraindication.


Careful evaluation of wound protectors needs to be done before introducing the use of wound protectors as a routine measure to reduce SSI.


Do not apply vancomycin powder into the surgical site for the prevention of surgical site infection, including spine surgery.


Installation of laminar airflow is not required in new or renovated operating rooms to prevent SSIs.


Primary vacuum dressings or Negative Pressure Wound Therapy (i.e. for clean-contaminated and contaminated surgeries) and silver-based dressings have mixed results and individualized decisions on their use are suggested. Routine use for the prevention of SSI is not recommended.


For more details click on the link: https://doi.org/10.1186/s13756-019-0638-8