Prevalence, awareness and control of hypertension in the slums of Kolkata- Study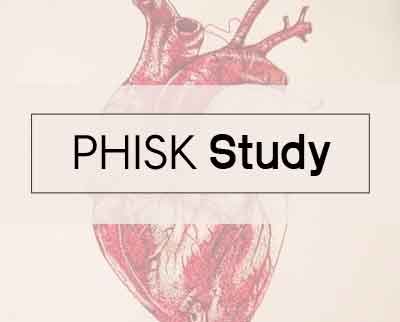 Following is the brief of a recent study published in the Volume 68, Issue 3 of the Indian Heart Journal
Among Non-Communicable Diseases (NCDs), hypertension, diabetes and heart disease are the major contributors to the rising morbidity and mortality in India. The National Programme for Prevention and Control of Cancer, Diabetes, Cardiovascular Diseases and Stroke (NPCDCS) was launched in the XIth Five Year Plan in 2010. It focussed on prevention and control of diseases through health promotion, early diagnosis, treatment and referral. Priority was given to screening for diabetes and hypertension in urban slums in cities with population of more than 1 million.
Hypertension accounts for 57% of all deaths from stroke and 24% of all deaths from coronary heart disease in India. Over the last 50 years there has been about 30 times increase in prevalence of hypertension in the urban population of India, a considerable proportion of which lives in the slums. Slum-dwellers have poor socio-environmental conditions and less access to medical care, which make them susceptible to illnesses. Studies on urban slums have primarily focused on communicable diseases and less on life-style diseases such as hypertension. Consequently, there is a paucity of prevalence studies of hypertension in slums in different parts of the country. The study was necessary to estimate the nature and the magnitude of the problem. The information obtained from the analysis of data is expected to help in planning effective strategies for prevention and control of hypertension among the slum dwellers
With this in the background, an attempt was made to assess the prevalence, awareness and control of hypertension in the slums of Kolkata .The study was a collaborative study between the Kolkata Municipal Corporation (KMC) and the Apollo Gleneagles Hospital, Kolkata. Dr Suvro Banerjee, Senior Interventional Cardiologist, Apollo Gleneagles Hospital, Dr Tapan Kumar Mukherjee, Advisor, Dept of Health, Kolkata Municipal Corporation and Dr Srabashi Basu, Program Chair, Predictive Business Analytics, Bridge School of Management, NCR were the investigators for the study
The aim of the study was to provide estimates of the prevalence, awareness, and control of hypertension in the adult population of the slums of Kolkata.
Kolkata has an approximate resident population of 4.5 million (Census 2011), of which about 1.49 million reside in slums (about one-third of the total population). One of the boroughs (Number III) was selected which has a population of 4, 01,332, of which about 44.3% are slum dwellers.
Ten health care workers who work in the slums of borough III were given adequate training in blood pressure measurement by a team of doctors. Door to door survey was conducted by these health care workers in their respective wards, under the supervision of the team of doctors. All slum residents aged 20 years or more, who were present on the days of the survey and were willing to participate, were included in the study. A standard structured questionnaire was prepared which comprised of demographics such as age, sex, religion, housing condition (house/hut), average monthly household income and education status. History of hypertension and whether on anti-hypertensive medications, were also noted. Blood pressure was recorded as per standard guidelines. A total of 10,175 adults aged ≥ 20 years were enrolled in the study
What are the main findings of the study?


Overall prevalence of hypertension (known and newly detected) was 42%. Hypertension was newly detected in 19% of the population surveyed. The remaining 23% were aware that they have high blood pressure.


The prevalence was higher in men than in women


42% percent Hindus and 48% from minority communities had hypertension.


No significant difference in prevalence of hypertension was seen between those residing in house or those in huts.


Prevalence of hypertension was not found to be related to the education status of the slum dweller.


The prevalence of hypertension increased with monthly household income


Tobacco-users had higher prevalence of hypertension than non-users


Of the total hypertensive subjects, 54% were aware of their condition. In the remaining 46%, hypertension was detected during the survey


Of the total hypertensive subjects, 38% were on anti-hypertensive treatment


Of the total hypertensive subjects, only 12% had their blood pressure controlled


Of the hypertensive subjects who were aware of their condition, 71% were on treatment.


Among those who were on treatment for hypertension, only 26% had their blood pressure controlled


Although the prevalence of hypertension was higher in men than women, the awareness, treatment and control of hypertension were higher in women


About 22% of subjects in the age group 20 years to 40 years of age had hypertension. They were found to be less aware of their condition and also were less likely to be on treatment, compared to the overall population. Therefore, screening for hypertension should not exclude individuals in this age group.


Source : The Author is a Senior Consultant Interventional Cardiologist at�Apollo Gleneagles Hospital, Kolkata