Present day relevance of age old drug-Hydroxychloroquine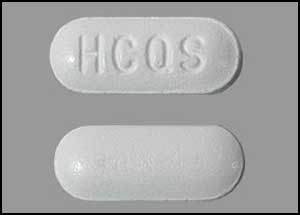 Dr.Eugen Alexander Shippey III and colleagues have written an article about the role and relevance of Hydroxychloroquine, primarily an anti-malarial drug in today's context. Authors have touched on various aspects of the present-day uses of this historical drug in their article that appears in Cleveland Clinic Journal of Medicine.
Hydroxychloroquine has been used for 60 years to treat malaria and autoimmune diseases such as systemic lupus erythematosus and inflammatory arthritis, and potential new uses and benefits continue to emerge.From time to time, toxicity concerns have been addressed with updated prescribing recommendations.
The drug was developed for the treatment of malaria but was later found to have immunomodulatory properties. It is now approved by the US Food and Drug Administration for treatment of discoid lupus, systemic lupus erythematosus, and rheumatoid arthritis. It is also approved to treat malaria; however, of the several malarial parasites, only Plasmodium falciparum can still be cured by hydroxychloroquine, and growing resistance limits the geographic locations where this drug can be used effectively.
The primary mechanism by which it modulates systemic lupus erythematosus is by suppressing activation of Toll-like receptors, which exist on the surface of endosomes and play a significant role in the innate immune response and in autoimmune disease. Their activation is necessary for the expression of interferon-regulated genes and production of tumor necrosis factor alpha, which are key in the cell-mediated inflammatory response.
Benefit in systemic lupus erythematosus
A systematic review of 95 articles concluded that this drug decreases lupus flares and decreases mortality rates in lupus patients by at least 50%, with a high level of evidence. Beneficial effects that had a moderate level of evidence were an increase in bone mineral density, fewer thrombotic events, and fewer cases of irreversible organ damage.
Benefit in antiphospholipid antibody syndrome
Hydroxychloroquine prevents thrombosis in other diseases as well. For example, it has been shown to reduce the incidence of thrombotic events in patients with primary antiphospholipid syndrome.
In a retrospective cohort study in 114 patients with this disease, hydroxychloroquine significantly reduced the incidence of arterial thrombotic events over 10 years of follow-up. The study also tracked levels of antiphospholipid antibodies and reported that hydroxychloroquine significantly reduced the levels of antibodies to cardiolipin and beta-2 glycoprotein 1, both implicated in the pathology of thrombosis.
Benefit in rheumatoid arthritis
Compared with biologic therapy in patients with early aggressive rheumatoid arthritis, triple therapy with methotrexate, sulfasalazine, and hydroxychloroquine was nearly as effective in terms of quality of life.
No benefit in Sjögren syndrome
Despite widespread use, hydroxychloroquine has not demonstrated positive clinical effects when used to treat primary Sjögren syndrome.
Metabolic benefits
hydroxychloroquine is associated with multiple metabolic benefits including improved lipid profiles and lower blood glucose levels.
Hydroxychloroquine has numerous adverse effects, necessitating vigilance on the part of the prescriber. Most commonly reported are retinopathy, hyperpigmentation, myopathy, and skin reactions. Other adverse effects include cutaneous hyperpigmentation, myopathy, cardiomyopathy, and hematologic abnormalities.
Carry home message:


Hydroxychloroquine acts by suppressing Toll-like receptors to trigger important immunomodulatory effects.


Hydroxychloroquine is a well-established and effective therapy for systemic and cutaneous lupus and other autoimmune diseases.


Patients with systemic lupus erythematosus treated with hydroxychloroquine have lower mortality rates and a lower risk of lupus nephritis.


Retinal toxicity is the most serious potential complication of hydroxychloroquine therapy. Adherence to current ophthalmologic screening recommendations and proper dosing protocols lowers this risk.


The article is published in the Cleveland Clinic Journal of Medicine.
For further reference click on :
Cleve Clin J Med.
2018 Jun;85(6):459-467. doi: 10.3949/ccjm.85a.17034.
Source : With inputs from Cleveland Clinic Journal of Medicine