Preoperative liraglutide controls blood sugar, reduces insulin need during cardiac surgery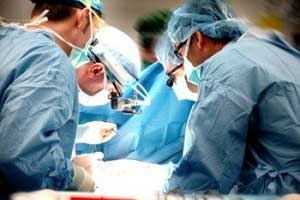 Preoperative liraglutide reduces insulin requirement and controls blood sugar levels during cardiac surgery.
Netherlands: Most patients (with or without diabetes) undergoing cardiac surgery develop high blood sugar (hyperglycemia) perioperatively, for which they are given IV insulin that is labor-intensive and carries hypoglycemia risk. Now, a recent study has found that preoperative administration of GLP1 receptor agonist, liraglutide improved perioperative glycemic control and reduced insulin requirements during cardiac surgery compared to placebo. The study is published in the Diabetes, Obesity and Metabolism journal.
Majority of patients undergoing cardiac surgery develop hyperglycemia in the perioperative period which is associated with postoperative complications in this group. Intravenous insulin is the only therapeutic option to control blood sugar levels but is limited by low adherence to labour-intensive protocols requiring frequent blood glucose measurements and insulin administrations, and also carries a risk of hypoglycemia. Therefore, alternatives to insulin are needed that are easy to use and carry a low risk of hypoglycemia.
Glucagon-like peptide 1 (GLP-1) stimulates insulin release and suppresses glucagon secretion in a glucose-dependent manner thereby reducing blood sugar levels without increasing hypoglycemia risk. GLP1 receptor agonists are used for the treatment of type 2 diabetes due to its easy administration, efficacy and safety profile. This makes the GLP1 receptor agonists an attractive alternative to insulin in the perioperative period.
Read Also: Restricted Red Cell Transfusions in Cardiac Surgery Patients prevent kidney injury: Clinical Trial
In a recent systematic review, the researchers found only small single-centre trials studying incretin-based therapies in the perioperative period. Markus W Hollmann, University of Amsterdam, Amsterdam, the Netherlands, and colleagues performed this multicenter randomized trial to evaluate the efficacy of a GLP-1 RA as an alternative to perioperative insulin administration in patients undergoing elective cardiac surgery
In the study, 278 patients were randomized to receive 0·6 mg subcutaneous liraglutide on the evening before surgery and 1·2 mg after induction of anaesthesia (n=139) or matching placebo (n=139) between 2017 and August 2018. Blood glucose was measured hourly and controlled using an insulin-bolus-algorithm. The primary outcome was insulin administration for blood glucose above 8·0 mmol/L in the operating theatre.
Read Also: Autologous blood transfusion in cardiac surgery linked to less complications
Key findings of the study include:


In the liraglutide group, 55 (43%) patients required additional insulin compared to 80 (61%) patients in the placebo group, absolute difference: 18%.


The dose and number of insulin injections and mean blood glucose were all significantly lower in the liraglutide group.


No difference was observed in the incidence of hypoglycemia, nausea, and vomiting, mortality, or postoperative complications.


Preoperative liraglutide, compared to placebo, reduces insulin requirements while improving perioperative blood sugar control during cardiac surgery.
The study, "Liraglutide for perioperative management of hyperglycemia in cardiac surgery patients: a multicenter randomized superiority trial," is published in the journal Diabetes, Obesity and Metabolism.