Preoperative evaluation of Renal Disease : Updated ESA guidelines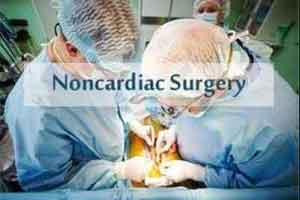 European Society of Anaesthesiology (ESA) has released its latest recommendations on the preoperative evaluation of the adult undergoing noncardiac surgery. The present guidelines are an update of 2011 European Society of Anaesthesiology (ESA). The purpose of the guidelines is to present recommendations based on the available relevant clinical evidence. Due to the lack of well-performed randomized studies on the topic, many recommendations rely to a large extent on expert opinion and may need to be adapted specifically to the healthcare systems of individual countries.
For the present revision of the guidelines, ESA formed a task force comprising of members of the previous task force, ESA scientific subcommittees and volunteers from ESA and national societies who selected relevant systematic reviews with meta-analyses, randomized controlled trials, cohort studies, case-control studies and cross-sectional surveys from different electronic databases. The Grading of Recommendations Assessment, Development and Evaluation (GRADE) system was used to assess the level of evidence and to grade recommendations.
Postoperative acute kidney injury (AKI) is a known complication both after cardiac and noncardiac operations and is associated with poor outcomes and high healthcare costs. Therefore, it is crucial to recognize early warning signs, predisposing factors and take timely measures. Numerous predictors of AKI including age, emergency surgery, obesity, smoking, alcohol abuse, diabetes mellitus, hypertension have been reported and should be taken into consideration before taking the patient to the operating theatre.
Given below are recommendations for the preoperative evaluation of patients with renal disease.
Key Recommendations:


Take known risk factors (older age, obesity) into consideration while identifying patients at risk of postoperative AKI. Additional caution is warranted when administering potentially nephrotoxic medication, adjusting the volume status and controlling blood pressure in this subgroup


Pre-operative statin therapy not beneficial in the preservation of renal function in patients undergoing noncardiac procedures


Use calculated glomerular filtration rate (GFR) instead of serum creatinine for renal function evaluation and prediction of postoperative morbidity and mortality in patients with impaired renal function undergoing noncardiac procedures


Take into consideration test results (BUN/Cr ratio, pre-operative Hb and peri-operative Hb decrease) in order to identify patients at risk of postoperative AKI


For further reference log on to :
doi:
10.1097/EJA.0000000000000817