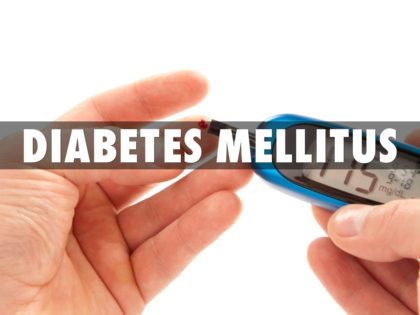 European Society of Anaesthesiology (ESA) has released its latest recommendations on the preoperative evaluation of the adult undergoing noncardiac surgery. The present guidelines are an update of 2011 European Society of Anaesthesiology (ESA). The purpose of the guidelines is to present recommendations based on the available relevant clinical evidence. Due to the lack of well-performed randomized studies on the topic, many recommendations rely to a large extent on expert opinion and may need to be adapted specifically to the healthcare systems of individual countries.
For the present revision of the guidelines, ESA formed a task force comprising of members of the previous task force, ESA scientific subcommittees and volunteers from ESA and national societies who selected relevant systematic reviews with meta-analyses, randomized controlled trials, cohort studies, case-control studies and cross-sectional surveys from different electronic databases. The Grading of Recommendations Assessment, Development and Evaluation (GRADE) system was used to assess the level of evidence and to grade recommendations.
Diabetes mellitus represents a risk factor for 90-day mortality, and diabetic individuals have a postoperative in-hospital mortality of 3.5% compared with 0.0% in a nondiabetic control group matched for the surgical procedure. They also have a significantly higher long-term mortality and incidence of infectious and cardiac complications. Undiagnosed diabetic individuals have a higher risk of death if they present with pre-operative hyperglycaemia.
Given below are recommendations for the preoperative evaluation of patients with Diabetes mellitus.
Key Recommendations:
Manage diabetic individuals in accordance with guidelines on the management of patients with known or suspected cardiovascular disease
Do not perform routine measurement of blood sugar at pre-operative assessment in otherwise healthy individuals scheduled for elective noncardiac surgery, except for major orthopedic or vascular surgery
Patients at a high risk of disordered glucose homeostasis should be identified as needing specific attention to peri-operative glucose control
Perform  blood glucose testing and testing for HbA1c in patients with known diabetes mellitus and patients scheduled for major orthopedic and vascular surgery
Careful airway assessment should be performed in patients with long-standing diabetes
For further information click on the link: DOI: 10.1097/EJA.0000000000000817
The following two tabs change content below.
Dr. Kamal Kant Kohli
A Medical practitioner with a flair for writing medical articles, Dr Kamal Kant Kohli joined Medical Dialogues as an Editor-in-Chief for the Speciality Medical Dialogues. Before Joining Medical Dialogues, he has served as the Hony. Secretary of the Delhi Medical Association as well as the chairman of Anti-Quackery Committee in Delhi and worked with other Medical Councils of India. Email: drkohli@medicaldialogues.in. Contact no. 011-43720751
Latest posts by Dr. Kamal Kant Kohli (see all)