Prenatal vitamin D supplementation prevents enamel and improves dental health in kids: JAMA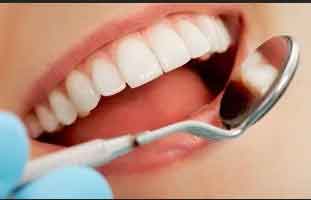 Delhi: Intake of high dose vitamin D by mother during pregnancy reduces the odds of developing enamel defects in the offspring by 50%, suggests a recent study that appeared in the JAMA Pediatrics. Enamel is the thin outer covering of the tooth.
The study suggests that prenatal vitamin D supplementation is a useful intervention for the prevention of defective enamel and has an important implication for dental health.
Expecting mothers need to make sure they get the recommended amounts of Vitamin D during pregnancy for both their own well being and the healthy development of their baby. The most significant compounds for human development are D2 and D3.
Enamel defects of developmental origin are prevalent in 38% of schoolchildren and are recognized as a global health challenge. The impaired formation of enamel can result in tooth pain due to hypersensitivity, rapid caries progression posteruptive breakdowns, and extractions in some cases. Causes of which are still unknown, therefore prevention was not possible until now.
Pia Elisabeth Nørrisgaard, University of Copenhagen, Gentofte, Denmark, and colleagues assessed the association of a high-dose vitamin D supplementation in pregnant women with enamel defects and caries in their offspring.
The study involved Post hoc analysis of Copenhagen Prospective Studies on Asthma in Childhood 2010 cohort (COPSAC2010) -- a double-blind, single-centre, randomized clinical trial. The researchers included 623 women at 24 weeks of pregnancy and 588 of their children from March 2009 300 women were given 400 IU/d of vitamin D3 once they reached 24 weeks of pregnancy. More than 300 other women were given placebo pills. A dental examination was completed at age 6 years in 496 of 588 children (84%). Data were analyzed in 2018.
Enamel defect was defined as having at least 1 molar affected by demarcated opacity, enamel breakdown, and/or atypical restoration. Caries was defined as decayed, missing, or filled surfaces in both the deciduous and permanent dentitions (World Health Organization standard).
Key findings include:


The risk of enamel defects in the permanent dentition was lower in the offspring of mothers who received high-dose vitamin D supplementation during pregnancy compared with standard dose (15.1% [n = 26 of 172] vs 27.5% [n = 44 of 160]).


A similar association was observed for the deciduous dentition (8.6% [n = 21 of 244] vs 15.9% [n = 40 of 252]).


There was no association between supplementation and caries.


"Our results suggest prenatal vitamin D supplementation as a preventive intervention for enamel defects, with a clinically important association with dental health," concluded the authors.
To read the complete study log on to
doi:10.1001/jamapediatrics.2019.2545