Prenatal malaria delays placental development, leads to birth defects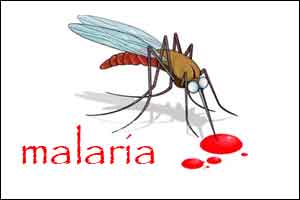 A new study published in The Journal of Infectious Disease has reported that malaria infection in early pregnancy impedes placental vascular development.
The study revealed that the resulting phenotypic changes, which can be detected at delivery, are associated with birth weight and gestational length.
Pregnancy malaria has a negative impact on the fetal outcome. It is uncertain whether infections in early pregnancy have a clinical impact by impeding the development of the placental vasculature.
In a similar study published in BMC medicine, Medical Dialogues has reported that prenatal exposure of babies to malaria could increase their susceptibility to the disease in early life.
Read Also: Prenatal exposure to malaria increases risk in early life
Sofie Moeller and associates conducted a study which included 188 Tanzanian women who were closely monitored during pregnancy. Placentas collected at birth were investigated using stereology to establish the characteristics of placental villi and vessels. Placental vasculature measures were compared between women infected with malaria and controls.
The researchers found that compared to controls, placentas from women infected with malaria before a gestational age of 15 weeks had a decreased volume of transport villi, an increased diffusion distance in diffusion vessels and a compensatory increase in diffusion vessel surface. In women who had malaria before a gestational age of 15 weeks diffusion vessel surface and transport vessel, length distance were positive predictors for birth weight and gestational age at delivery.
Malaria is a life-threatening disease caused by parasites that are transmitted to people through the bites of infected female Anopheles mosquitoes. It is endemic in many parts of India yet there are suspicions that the entire burden of the disease is not documented.
For full information log on to https://doi.org/10.1093/infdis/jiy735
Source : With inputs from The Journal of Infectious Disease