Pregnancy loss and multiple births increase heart disease risk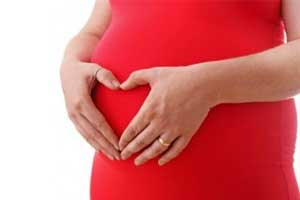 A new study finds that women who experience pregnancy loss or women having a history of 5+ live births, both, are at increased risk for cardiovascular disease (CVD).
The study, published in the Journal of Women's Health, suggests that women who experience pregnancy loss and no live birth have a greater risk of heart failure and coronary heart disease (CHD), compared with women who have only one or two children. The study also found that women having five or more children are at increased risk of CHD, specifically myocardial infarction (MI), independent of breastfeeding.
Also Read: Women more likely to die of heart attack compared to men- Here is the reason why
Clare Oliver-Williams, the University of Cambridge in the United Kingdom, and colleagues examined the associations between parity and cardiovascular outcomes, including breastfeeding adjustment.
For the purpose, the authors used data from 8,583 women aged 45 to 64 years in the Atherosclerosis Risk in Communities Study. They conducted annual interviews and hospital surveillance to ascertain myocardial infarction (MI), strokes, heart failure, and coronary heart disease (CHD).
Key Findings:


Women reported no pregnancies (6.0%), or having 0 (1.6%), 1–2 (36.2%), 3–4 (36.4%), or 5+ (19.7%) live births.


During 30 years follow-up, there were 1,352 CHDs, 843 MIs, 750 strokes, and 1,618 heart failure events.


Compared with women with 1–2 prior births, those with prior pregnancies and no live births had greater incident CHD and heart failure risk, after adjustment for baseline characteristics.


Women with 5+ births had a greater risk of CHD and hospitalized MI, after adjustment for baseline characteristics and breastfeeding.


Also Read: Early pregnancy loss – ACOG updates guidelines
There may be several possible reasons for the link between cardiovascular risk and multiple births. Repeated pregnancies could result in long-lasting changes within the body including weight gain, especially around the waist, and increased levels of cholesterol in the blood. Also, the number of children a woman has also encompasses other factors including child-rearing, age at menopause and health conditions. Therefore, the researchers say it is unclear whether the increased risk of heart failure, coronary heart disease, and heart attacks reflect the direct impact of repeated pregnancies, or the stressors associated with rearing multiple children, or both.
CVD is the leading cause of death among women in every major developed country and most emerging economies and it is essential to understand why this is the case," says Dr. Oliver-Williams. "Our work suggests that there is a relation between cardiovascular disease risk and both pregnancy loss and having a large number of births.
"This study isn't designed to stress and worry women, especially those who have experienced the distress of pregnancy loss. Instead, we want to empower women with knowledge that will help them to reduce their risk.
For further reference follow the link:
https://doi.org/10.1089/jwh.2018.7161
Source : With inputs from Journal of Women's Health