Pregnancy Blood test for accurate detection of premature birth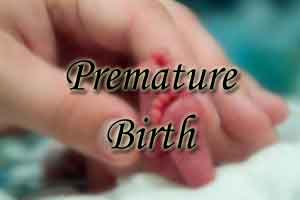 A team of scientists led by researchers at Stanford University has developed a new non-invasive blood test which detects the pregnancies that would end up in premature birth, with an accuracy of 75-80 percent. The findings were published in the journal Science.
The study was conducted by Stephen Quake, an investigator at the March of Dimes Prematurity Research Center at Stanford University, and colleagues. It has found biomarkers in maternal blood that accurately identified pregnant women who would go on to deliver babies up to two months prematurely.
The finding is important as currently, doctors do not have ways for accurate assessment of pregnancies that would end in a premature birth. Additionally, using those same blood samples, the team found biomarkers in maternal blood that could estimate gestational age or a delivery date with comparable accuracy to ultrasound, but possibly at lower cost.
The tests measure the activity of maternal, placental and fetal genes by assessing maternal blood levels of cell-free RNA, tiny bits of the messenger molecule that carry the body's genetic instructions to its protein-making factories.
Premature birth, also known as preterm birth, is birth of the baby earlier than the gestational age of 37 weeks. Complications of the preterm birth include difficulty in the regulation of body temperature, slow weight gain, poor feeding and immature lungs. It affects 15 million babies each year worldwide and is on the rise.
"This exciting cutting-edge research demonstrates why March of Dimes is investing in new ways to improve the health of moms and babies, especially to address the crisis of premature birth in this country and worldwide," says Stacey D. Stewart, president of March of Dimes. "To date, no test on the market can reliably predict which pregnant moms will go on to preterm labor. March of Dimes is committed to finding new solutions and to giving all babies the best possible start in life."
David K. Stevenson, M.D., the principal investigator of the March of Dimes Prematurity Research Center, described the noninvasive blood test approach as a way of "eavesdropping on a conversation" between the mother, the fetus and the placenta, without disturbing the pregnancy. He added that today's findings affirm the existence of a "transcriptomic clock of pregnancy" that could serve as a new way to assess the gestational age of a fetus. "By measuring cell-free RNA in the circulation of the mother, we can observe changing patterns of gene activity that happen normally during pregnancy, and identify disruptions in the patterns that may signal to doctors that unhealthy circumstances like preterm labor and birth are likely to occur," Dr. Stevenson said. "With further study, we might be able to identify specific genes and gene pathways that could reveal some of the underlying causes of preterm birth, and suggest potential targets for interventions to prevent it."
In two separate cohorts of women, all at elevated risk of delivering preterm, the March of Dimes Prematurity Research Center team identified a set of cell-free RNA (cfRNA) transcripts that accurately classified women who delivered preterm up to two months in advance of labor. In another cohort of healthy pregnant women, the team found that measurement of nine cfRNA transcripts in maternal blood predicted gestational age with comparable accuracy to ultrasound.
The researchers noted that both tests will require validation in larger, blinded clinical trials.