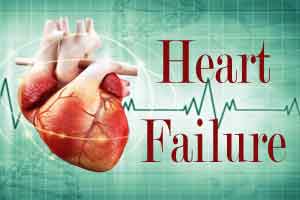 A randomized trial has found the feasibility and safety of initiating sacubitril/valsartan before discharge from a hospitalization for acutely decompensated Heart failure instead of starting it soon after discharge.
After PARADIGM-HF results declared 4 years ago, there have been serious concerns about sacubitril/valsartan promoting hypotension in patients with chronic Heart failure (HF).
In the TRANSITION study, uptitration of sacubitril/valsartan to target twice-daily dosages of either 100 mg or 200 mg was achieved and maintained in about 62% of patients who started before discharge, compared with 68% for those starting the drug after discharge.
The study suggests that most patients with acute decompensation of Heart failure with reduced ejection fraction, once they are stabilized, "tolerate sacubitril/valsartan quite well," regardless of when uptitration starts, Dmytro Butylin, MD, Novartis, Basel, Switzerland, told theheart.org.
In addition to this, the adverse events leading to a  halt of therapy occurred at the same low rates in both groups of the trial, which had randomized about 1000 patients. In particular, rates of hypotension and hyperkalemia were both less than 1% whether the drug was initiated before or after discharge.
He said TRANSITION researchers had expected that those initiating the drug after leaving the hospital and the more vulnerable group starting it closer to acute decompensation would respond differently.
But, "we observed no differences in the safety profiles, and there were no new safety signals" throughout the 10-week postdischarge period covered in his presentation, Butylin said. Planned patient follow-up will be 6 months.
"We can be reasonably confident that there's no reason to delay initiating this new therapy."

"It's a moderate risk of hypotension, which can be easily managed," Butylin said in an interview. "It's the same frequency of hypotension you'd see if you were initiating beta-blockers in the hospital, or angiotensin receptor blockers [ARBs] or ACE inhibitors."
The other comoderator, James L. Januzzi Jr, MD, Massachusetts General Hospital, Boston, said the TRANSITION data on the in-hospital initiation of sacubitril/valsartan "is the first of its kind to emerge."
The rate of treatment discontinuation was 4.5% for patients starting the drug before discharge and 3.5% for those starting after discharge, Butylin explained; the difference was nonsignificant.
The analysis, he said, suggests that uptitration of the drug, regardless of randomization group, was tolerated best in younger patients without renal dysfunction, hypertension, atrial fibrillation, or a lot of comorbidities, especially a history of HF. Assignment to predischarge or postdischarge initiation was not related to tolerability.
It's important that the patients be stabilized, defined as achieving at least 24 hours without the need for diuresis, and normovolemic before starting the uptitration, Butylin said.
Interestingly in the trial, he noted, 24% of participants had no prior exposure to an ACE inhibitor or ARB.
Januzzi pointed out that "the guidelines are pretty prescriptive about making sure patients are stabilized on an ACE inhibitor or ARB before considering transition" to sacubitril/valsartan.
However, he noted, the 2017 American College of Cardiology Expert Consensus Decision Pathway for Optimization of Heart Failure Treatment makes an allowance for considering such de novo sacubitril/valsartan in "well-informed patients who, within a framework of shared-decision making, accept the uncertainty about effectiveness and safety as well as potentially greater out-of-pocket costs."
But the document was "fairly mute about what to do in the hospital," Januzzi said. He added there may now be an occasion for accommodating de novo and prehospital initiation of the drug in future Heart Failure guidelines.
For further reference log on to:
Heart Failure Society of America (HFSA) 22nd Annual Scientific Meeting: Abstract 31. Presented September 5, 2018.