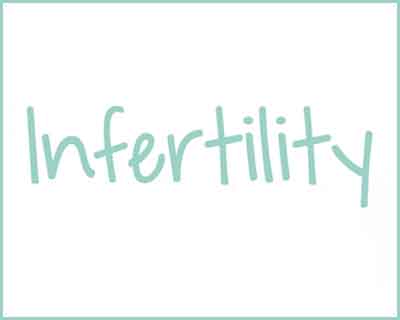 Prediabetes among men is associated with a higher risk of infertility, suggests a new study published in the journal BJU International. The study found that infertile men with prediabetes showed lower testosterone, sex hormone-binding globulin levels.
Luca Boeri, University of Milan, Milan, Italy, and colleagues conducted the study to investigate the prevalence and the risk associated with prediabetes (PreDM) in primary infertile men.
In a cohort of 744 men with primary infertility, around 15% fit the criteria for having undiagnosed prediabetes, reported the authors.
................................ Advertisement ................................
Also Read: Male infertility treatable with Combo therapy
"We decided to conduct this study because while previous reports have shown that diabetes mellitus is associated with impaired semen parameters, nuclear DNA fragmentation rates, and chromatin quality, very little is known about the same association with prediabetes," Boeri told MedPage Today.
................................ Advertisement ................................
"Moreover prediabetes is a common and underdiagnosed clinical condition that can be considered a red flag for further metabolic and cardiovascular diseases. Infertility per se is nowadays considered as a proxy of the overall male health," he said.
For the study, the authors analyzed data from 744 infertile men. Health‐significant comorbidities were scored with the Charlson Comorbidity Index (CCI). Serum hormones were measured in every man. Semen analysis was based on 2010 World Health Organization (WHO) reference criteria. PreDM was defined according to the clinical criteria detailed by the American Diabetes Association (Diabetes Care 2014; 37 (Suppl. 1): S81). Descriptive statistics and logistic regression analyses tested the association between PreDM status, hormonal milieu and seminal parameters. The predictive accuracy of all variables was evaluated using the area under the curve, and the clinical net benefit estimated by decision curve analysis (DCA).
Also Read: World Hepatitis Day: Hepatitis can be a cause of infertility in males
Key Findings:
Of the 744 men, PreDM was found in 114 (15.4%).
Men with PreDM (+PreDM) were older, had higher CCI scores, lower total testosterone and sex hormone‐binding globulin but higher follicle‐stimulating hormone (FSH) and 17β‐oestradiol values compared to those without PreDM (−PreDM).

FSH: 6.2 mUI/mL (3.9-20.0) [prediabetes] versus 4.9 mUI/mL (2.9-9.1).
E2: 30.0 pg/mL (24-41.5) vs 25.0 pg/mL (24-34)

Higher sperm DNA fragmentation index (DFI; P = 0.014) and idiopathic non‐obstructive azoospermia (iNOA; P < 0.001) were found more frequently in +PreDM men.

Total testosterone: 3.7 ng/mL (2.9-5.3) [prediabetes] versus 4.5 ng/mL (3.4-5.7; P<0.01)
Sex hormone-binding globulin: 30.7 nmol/L (24.7-40) versus 33.1 nmol/L (25.1-43.8; P=0.035)
Inhibin B: 73.9 pg/mL (16.9-140.5) versus 116.8 pg/mL (60.5-167.3; P=0.001)

At multivariable logistic regression analysis, older age, FSH and iNOA (all P ≤ 0.04) were significantly associated with +PreDM status. DCA demonstrated a clinical net benefit in discriminating men at higher risk of a +PreDM status.
"Interestingly enough, we also found that semen parameters — in terms of volume, count, motility, and morphology — did not differ according to the glycemic status," he explained, adding that "speculatively, we could hypothesize that these counterintuitive findings could be explained through the various evidence that testes develop glucose adaptive metabolic mechanisms to ensure an adequate microenvironment for germ cells development."
Boeri said that he recommends that clinicians assess glucose levels in male patients with infertility problems and recognize the clinical importance of prediabetes. By identifying prediabetes early, this will allow "the possible countermeasures to be taken as early as possible in relatively young persons," he said.
"About 15% of primary infertile men had criteria suggestive of undiagnosed PreDM. A PreDM status was associated with a greater risk of hypogonadism, higher DFI value, and iNOA status," concluded the authors. "Age, FSH values and iNOA status could be considered as useful parameters to recognize men with PreDM and implement early preventive interventions in those men at risk of the consequences from poor glycaemic control."
For further reference log on to https://doi.org/10.1111/bju.14558
Medha Baranwal joined Medical Dialogues as an Editor in 2018 for Speciality Medical Dialogues. She covers several medical specialties including Cardiac Sciences, Dentistry, Diabetes and Endo, Diagnostics, ENT, Gastroenterology, Neurosciences, and Radiology. She has completed her Bachelors in Biomedical Sciences from DU and then pursued Masters in Biotechnology from Amity University. She has a working experience of 5 years in the field of medical research writing, scientific writing, content writing, and content management. She can be contacted at medha@medicaldialogues.in. Contact no. 011-43720751
To know about our editorial team click here