Precise ostial stenting in RCA following rotablation ,stenting of heavily calcified proximal RCA - Case Dr Jayagopal Pathiyil Balagopalan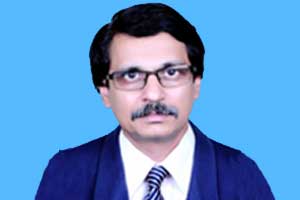 We describe the case of an 83-year-old gentleman who presented with recurrent episodes of angina. Coronary angiogram done elsewhere showed three-vessel disease and critical proximal RCA stenosis with heavy calcification.He was not a candidate for bypass surgery and was admitted with high-grade angina with resting ECG changes.RCA was engaged with amplatz guiding catheter and lesion crossed with sion blue asahi wire.It was exchanged with rota wire and rotablation was done with 1.5 burr.
The lesion was subsequently predicted with 2.5 *10 balloon and proximal RCA was stented with A 3*18 multi-master stent and post-dilated with 3* 8 NC balloon.The plan was to avoid the ostium as it was felt to be more of spasm.After the wire was removed and reviewing the final shot it was clear that there was indeed a haziness in the ostium and need for deploying another ostial stent was felt necessary.
AJR guide was used to engage the ostium and the wiring was done.However, the difficulty was in tracking the ostial stent because of poor guide alignment and support.This was overcome using a 6F guidelines support and the stent could be easily tracked and overlapped.Subsequently pulling back the guidelines and guide precise ostial placement and stenting could be performed.Subsequently, ostial flaring was done and excellent result with TIMI 3flow could be achieved.Patient is doing well on 6 months follow up
The author, Dr Jayagopal Pathiyil Balagopalan is a Director, HOD & Senior Interventional Cardiologist at Lakshmi Hospital, Kerala -India. He is presenting on the topics- Precise Ostial stenting in an Elderly patient following Rotablation Stenting of heavy calcific lesion of Proximal RCA and Large thrombus – Intra coronary lysis at India Live 2018