Pre-emptive IPLAI controls pain better than Post-surgery IPLAI after cholecystectomy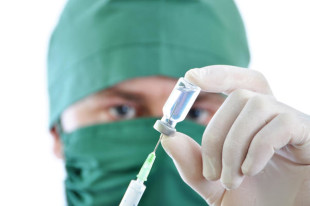 Pain is one of the major reasons for delayed hospital discharge after surgery. Intraperitoneal local anaesthetic installation is widely used in the era of modern surgery for managing postoperative pain. However, the timing of installation is arguable and may influence the treatment outcomes.
A study published in the Indian Journal of Anaesthesia revealed that Pre-emptive intraperitoneal local anaesthetic instillation (IPIAI) gives comparatively better results in postoperative pain management and also assists reduction in shoulder pain and early resumption of normal activity.
Dr. Aloka Samantaray and his team conducted a prospective, randomized, double-blind and placebo-controlled study on Ninety patients belonging to American Society of Anesthesiologists physical status I or II, aiming to compare pre-emptive versus post-surgery IPLA in controlling postoperative pain after elective laparoscopic cholecystectomy.
The researchers randomly assigned IPLAI of either 30 ml of normal saline (C) or 30 ml of 0.5% bupivacaine at the beginning (PE) or at the end of the surgery (PS) using a double-dummy technique. The primary outcome was the intensity of postoperative pain by visual analog scale score (VAS) at 30 minutes, 1, 2, 4, 6, 24 hours after surgery and time to the first request for analgesia. The secondary outcomes were analgesic request rate in 24 hours; duration of hospital stay and time to return to normal activity. Data were compared using analysis of variance, Kruskal-Wallis or Chi-square test.
For all predefined time points, VAS in group PE was significantly lower than that in groups C. The time to the first analgesic request was shortest in group C compared to the intervention group. Time to attain discharge criteria was not statistically different among groups. The primary findings of the studies are Intraperitoneal local anaesthetic instillation (IPLAI) of bupivacaine after the creation of capnoperitoneum not only reduce the postoperative pain intensity in the first 24 h effectively but also result in the early return to normal routine activity and reduce the incidence of shoulder tip pain significantly.
The findings of the study showed that Pre-emptive intraperitoneal local anaesthetic installation was better than post-surgery IPLAI in managing postoperative pain control along with the considerable reduction in shoulder pain incidences.
Speaking to medical dialogues Dr. Alok Samantaray, corresponding author of the research article said, apart from the effectiveness of Pre-emptive IPLAI in managing postoperative pain and shoulder pain incidences we have also observed that patients who got Pre-emptive intraperitoneal local anaesthetic installation experienced an early resumption of normal activity in comparison to post-surgery IPLAI.
To read the full study please visit