PPIs induce Neutropenia and thrombocytopenia: a case report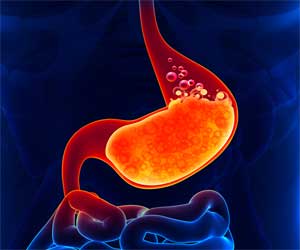 Dr Zheng Yu at the Department of Gastroenterology, Fuxing Hospital, the Eighth Clinical Medical College, Capital Medical University, Beijing, China and colleagues have reported a rare case of PPIs induced blood dyscrasias. The case has appeared in the Journal of Drug Safety - Case Reports.
Proton pump inhibitors (PPIs) are widely used medications for the treatment of gastric acid–related diseases. With the increasing use of PPIs, a series of complications and adverse effects have emerged. Blood dyscrasias are rare adverse effects of PPIs.Although the risk of neutropenia is mentioned in the package inserts of both pantoprazole and esomeprazole, case reports of neutropenia are rare. In addition to these reports regarding neutropenia, there are sporadic reports of anaemia or thrombocytopenia related to PPIs.
According to history, An 85-year-old man was admitted to the hospital because of dysphagia and was diagnosed with benign stricture of the esophagus.

He was hospitalized repeatedly for balloon dilations. Pantoprazole sodium (80 mg, twice daily, intravenously) was administered each time when he was in the hospital, while esomeprazole (20 mg/day, orally) was administered intermittently when he was at home.

Reductions in both white blood cells and platelets were noticed about 4 months after proton pump inhibitors were introduced. Bone marrow suppression induced by proton pump inhibitors was diagnosed as proven by bone marrow biopsy. A white blood cell, neutrophil, and platelet counts went back to the normal range after proton pump inhibitors were stopped.

Key Points:-
- The present case shows a rare bi-cytopenia associated with proton pump inhibitors and suggests the importance of awareness of haematological adverse events during proton pump inhibitor therapy.

- Neutrophil and platelet counts may go back to the normal range after proton pump inhibitors are stopped.

- Clinicians should be aware of this adverse effect even though it is very rare
For more details click on the link:
h
ttps://doi.org/10.1007/s40800-018-0093-0