PPIs and antibiotics in infancy lead to allergic diseases later : JAMA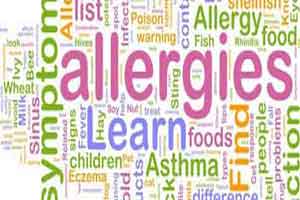 The researchers conducted the study using a military healthcare database, researchers identified 790,000 children free of allergic conditions at age 6 months. Children who received prescriptions for histamine-2 receptor antagonists (H2RAs) or proton pump inhibitors (PPIs) in the first 6 months of life were at greater risk for all allergic diseases studied except seafood allergy during a median 4.6 years' follow-up. The increased risk was highest for food allergies (adjusted hazard ratios, 2.18 for H2RAs and 2.59 for PPIs), and the relationship was dose-dependent.They found that antibiotics were also tied to increased risk for most allergies, with asthma risk being most elevated (adjusted HR, 2.09).
The authors concluded: "This study provides the further impetus that antibiotics and acid-suppressive medications should be used during infancy only in situations of clear clinical benefit."The use of acid-suppressing medicines was associated with increased risks for all major categories of allergic disease, especially food allergy. Antibiotics also were associated with increased risk of all major categories of allergic disease.
The Study Limitations: are that it is possible that acid-suppressing medicines or antibiotics were given for allergic diseases that were misdiagnosed, although the authors doubt this can explain all their findings. The mechanisms by which acid-suppressing medicines and antibiotics might increase allergic sensitization also are not fully understood but potential ones could include intestinal dysbiosis and, for acid-suppressing medicines, decreased protein digestion in the stomach.
For more details click on the link :
doi:
10.1001/jamapediatrics.2018.0315