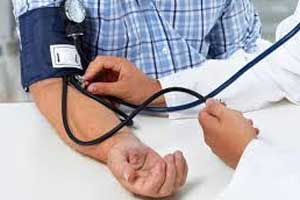 Agency for Healthcare Research and Quality under its Effective Health Care Program EHC Program conducted a Systematic Review and Meta-analysis to synthesize the evidence regarding the effects of dietary sodium reduction and increased potassium intake on blood pressure and risk for cardiovascular diseases (CVD) and renal disease outcomes and related risk factors. This has been done with a view to providing a future Dietary Reference Intakes (DRI) Committee with the evidence on chronic disease endpoints for consideration in reviewing the DRIs for sodium and potassium.
Two reviewers independently screened citations and full-text publications from PubMed, EMBASE, the Cochrane Database of Systematic Reviews, Cochrane Central Register of Controlled Trials, CINAHL, Web of Science, references of prior reviews, hand searches of gray literature, and expert recommendations.
They identified 15,912 unique citations, of which 257 publications reporting on 171 studies were deemed eligible for the review.
................................ Advertisement ................................
They found that Sodium reduction decreased the risk for the combined outcome of CVD mortality/morbidity and a composite outcome of any CVD events (low SoE). Although sodium levels appear to be associated with all-cause mortality (low SoE), the shape of this relationship could not be determined (insufficient SoE), and evidence from prospective cohort studies was insufficient to draw conclusions regarding associations with combined CVD morbidity/mortality and stroke risk.
................................ Advertisement ................................
Use of potassium salt substitutes in place of sodium chloride and increasing potassium intake itself through the use of supplements significantly decrease blood pressure (moderate SoE), but evidence is insufficient to assess their effect on risk for hypertension, kidney stones, or longer-term outcomes, including all-cause mortality or CVD, stroke, or renal morbidity or mortality; the potential moderating effects of other factors, and whether these effects are moderated by changes in sodium intake.
The researchers concluded that reducing sodium intake, increasing potassium intake, and use of potassium-containing salt substitutes in the diet significantly decrease blood pressure, particularly among those with hypertension. Limited evidence also suggests that sodium intake is associated with risk for all-cause mortality and that reducing sodium intake may decrease the risk for CVD morbidity and mortality.
Key Messages
Decreasing dietary sodium intake most likely reduces blood pressure in normotensive adults and more so in those with hypertension
Higher sodium intake may be associated with greater risk for developing hypertension
Use of potassium-containing salt-substitutes in the diet to reduce sodium intake most likely reduces blood pressure in adults
Increasing potassium intake most likely decreases blood pressure in adults with hypertension
All-cause mortality may be associated with sodium intake
Reduced sodium intake may decrease the risk for combined CVD morbidity
For further reference log on to :
https://effectivehealthcare.ahrq.gov/topics/sodium-potassium/final-report-2018
Dr Kamal Kant Kohli-MBBS, DTCD- a chest specialist with more than 30 years of practice and a flair for writing clinical articles, Dr Kamal Kant Kohli joined Medical Dialogues as an Editor-in-Chief for the Speciality Medical Dialogues section. Besides writing articles, as an editor, he proofreads and verifies all the medical content published on Medical Dialogues including those coming from journals, studies,medical conferences,guidelines etc.
Before Joining Medical Dialogues, he has served at important positions in the medical industry in India including as the Hony. Secretary of the Delhi Medical Association as well as the chairman of Anti-Quackery Committee in Delhi and worked with other Medical Councils in India. Email: editorial@medicaldialogues.in. Contact no. 011-43720751
To know about our editorial team click here