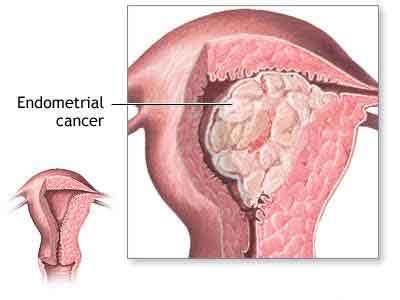 Roughly 1 in 11 women with postmenopausal bleeding (PMB) have endometrial cancer.
The early detection strategies focused on women with PMB have the potential to capture as many as 90% of endometrial cancers; however, most women with PMB will not be diagnosed with endometrial cancer, a systematic review, and meta-analysis of 129 studies found.
The findings published in the JAMA Internal Medicine, aid in the assessment of the potential clinical value of new early detection markers and clinical management strategies for endometrial cancer and will help to inform clinical and epidemiologic risk prediction models to support decision making.
Megan A. Clarke, Division of Cancer Epidemiology and Genetics, National Cancer Institute, Rockville, Maryland, and colleagues conducted the study to provide a reference of the prevalence of PMB in endometrial cancers and the risk of endometrial cancer in women with PMB.
Also Read: Updated ESUR guideline on MRI staging of endometrial cancer 
Researchers examined data on more than 40,000 women participating in 129 studies on endometrial cancer and postmenopausal bleeding.
Key Findings:
About 90% of women with endometrial cancer reported postmenopausal bleeding.
Among women with postmenopausal bleeding, the risk for having endometrial cancer was 9%.
The risk (for endometrial cancer) was higher — 12% — in studies that excluded women taking hormone therapy.
Women with postmenopausal bleeding in Western Europe had the highest risk of endometrial cancer, followed by those in Northern Europe and North America
"The projected rise in endometrial cancer incidence and mortality underscores the importance of strategies for early detection and prevention," the authors wrote. "Focusing on women at highest risk of endometrial cancer can greatly improve the performance of a diagnostic test and avoid unnecessary testing and associated harms among women at low risk."
The authors noted that there is presently no consensus regarding the optimal approach for evaluating postmenopausal bleeding and that practices may vary based on different factors such as patient preference, clinical expertise, or resources.
"As new markers are discovered or new clinical management strategies are evaluated, our results can aid in the assessment of their potential clinical value and will help to inform clinical and epidemiologic risk prediction models to support clinical decision-making," the authors concluded.
For more information log on to 10.1001/jamainternmed.2018.2820
The following two tabs change content below.
Medha Baranwal
Medha Baranwal joined Medical Dialogues as a Desk Editor in 2018 for Speciality Medical Dialogues. She covers several medical specialties including Cardiac Sciences, Dentistry, Diabetes and Endo, Diagnostics, ENT, Gastroenterology, Neurosciences, and Radiology. She has completed her Bachelors in Biomedical Sciences from DU and then pursued Masters in Biotechnology from Amity University. She can be contacted at medha@medicaldialogues.in. Contact no. 011-43720751
Latest posts by Medha Baranwal (see all)