Post Stroke Depression common, requires treatment: AHA Statement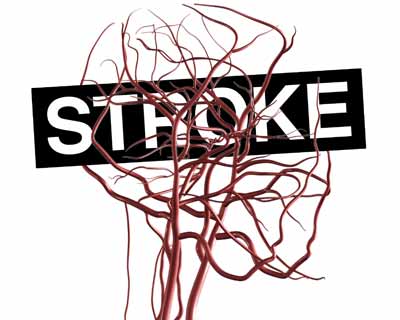 World Health Organization defined stroke as a "neurological deficit of cerebrovascular cause that persists beyond 24 hours or is interrupted by death within 24 hours". This definition was supposed to reflect the reversibility of tissue damage and was devised for the purpose, with the time frame of 24 hours being chosen arbitrarily. The 24-hour limit divides stroke from transient ischemic attack, which is a related syndrome of stroke symptoms that resolve completely within 24 hours.
With the availability of treatments which can reduce stroke severity when given early, many now prefer alternative terminology, such as brain attack and acute ischemic cerebrovascular syndrome (modeled after heart attack and acute coronary syndrome, respectively), to reflect the urgency of stroke symptoms and the need to act swiftly.
Physicians who treat patients with stroke are familiar with the issue of poststroke depression (PSD). Not only does it affect patient mood, but it can also affect ability to participate in rehabilitation activities because of the vegetative symptoms such as inattention, fatigue, decreased energy, and lack of interest in activities.
Individuals with PSD are at a higher risk for suboptimal recovery, recurrent vascular events, poor quality of life, and mortality.
It is also common, affecting 1/3 of stroke survivors, and typically is most frequent within the first year after stroke. Between 10 and 25% of patients with stroke contemplate suicide
and 0.6-1.3% of people with a history of stroke attempt suicide.
Although PSD is prevalent, uncertainty remains regarding predisposing risk factors and optimal strategies for prevention and treatment.The American Heart Association, issued its first scientific statement on the topic of PSD.
The key findings in the Statement are as follows:
1) PSD is common
2) PSD is complex and likely involves biological (i.e. changes in brain neurotransmitters) and psychosocial factors
3) PSD is predicted by physical disability, stroke severity, history of depression, and cognitive impairment
4) PSD is associated with worse functional outcomes after stroke, and that treatment with fluoxetine, which modulates the serotonin system, improved motor recovery in one randomized trial
5) The relationship between quality of life and utilization after healthcare with poststroke depression requires more study
6) PSD is associated with a higher risk of death after stroke
7) Screening for poststroke depression with the PHQ-9 is pragmatic and highly sensitive
8) Antidepressants may be effective for treating PSD
9) Psychosocial therapies may prevent the development of PSD.
Progress has been made in determining the biological processes that are associated with PSD. These include genetic factors such as 5-HTTLPR and the STin2 VNTR polymorphisms of the serotonin transporter gene (SERT) which are more prevalent in stroke survivors with PSD, hypothalamic-pituitary-adrenal (HPA) axis abnormalities,
an increase in proinflammatory cytokines,
alteration in monoamine systems,
and elevation of glutamate levels.
These abnormalities provide potential targets for treatment, reports the statement.
Read more by clicking on the following link:
Identifying and Treating Depression After Stroke: Pulling Together the Evidence