Poor blood sugar control tied to low muscle mass in type 2 diabetes patients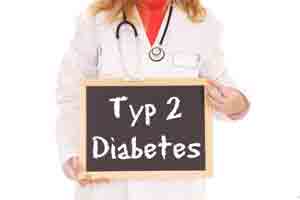 JAPAN: Poor blood sugar control in patients with type 2 diabetes (T2D) may increase the risk of sarcopenia -- degenerative loss of skeletal muscle, strength and quality, suggests a recent study published in the Journal of Diabetes Investigation.
Increased blood sugar (hyperglycemia) is a risk factor for sarcopenia in diabetic individuals. However, no studies until now have conclusively established a link between diabetes and relatively higher glycemic levels. Ken Sugimoto, Osaka University Graduate School of Medicine, Suita, Japan, and associates aimed to clarify whether glycemic control was associated with sarcopenia in patients with type 2 diabetes.
For the study, the researchers analyzed 746 patients with type 2 diabetes (average age - 69.9 years old) and an older general population consisting of 2,607 individuals with an average age of 68.2 years old. Sarcopenia was defined as weak grip strength or slow usual gait speed and low skeletal mass index.
Also Read: BGS releases new guidelines for management of sarcopenia
On analysis, they found that:


Among patients with type 2 diabetes, 52 were diagnosed as having sarcopenia.


The frequency of sarcopenia increased linearly with HbA1c level, particularly in lean individuals (HbA1c <6.5%: 7.0%, ≥6.5 and <7.0%: 18.5%, ≥7.0 and <8.0%: 20.3%, ≥8.0%: 26.7%).


The linear association was independent of major covariates, including anthropometric factors and duration of diabetes.


The HbA1c level was specifically associated with low skeletal mass index (HbA1c ≥8.0%) rather than weak grip strength or slow gait speed.


No significant association was observed in the general population with a better glycemic profile.


Also Read: Ayurvedic polyherbal combination (PDBT) for prediabetes may reduce risk of Type 2 Diabetes Mellitus
"Poor glycemic control in patients with diabetes was associated with low muscle mass. Such patients with smaller body size thus require careful attention for the prevention of sarcopenia," the authors write."
For detailed study log on to https://doi.org/10.1111/jdi.13070