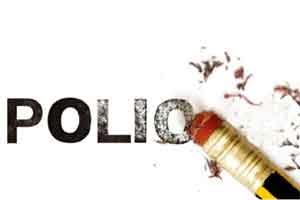 Mumbai : A 65-year-old polio patient with a fractured thigh bone has started walking again, thanks to a complicated surgery performed by doctors of a city hospital.
Following an accidental fall, Kirit Patel suffered a severe fracture around his hip prosthesis. He also had a fracture in the thigh bone.
There was also a high risk of dislocation and muscle imbalance as the patient suffered from polio.
"Patel's condition was compounded owing to the fact that the fracture had resulted in multiple bone fragments around the affected area," said Pradeep Bhosale, Director, Joint Replacement Surgery at Nanavati Super-Specialty Hospital (NSSH) in Mumbai.
Eight years ago, Patel had undergone a hip replacement owing to un-united femoral neck fracture on his right side.
In the surgery, the old cemented hip prosthesis of the patient was replaced by using extra-long Titanium Modular Hip prosthesis with bone reconstruction using bone graft.
"Modern surgical advances in hip replacement techniques has helped to extend benefit of primary total joint replacement in cases of post accidental fracture around the prosthesis," Bhosale added.
The patient started walking the next day following the complicated surgery, the doctor said.