Polidocanol injectable foam expedites healing in venous leg ulcers, finds study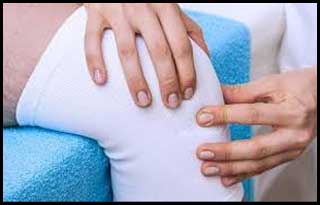 Polidocanol injectable foam increases wound healing in venous leg ulcers due to varicose veins, finds VIEW VLU Registry interim study. The results of the study have been presented at the International Vein Congress in Miami, Florida. The interim findings confirm that Varithena® polidocanol injectable foam 1% shows promise in increasing the rate of wound healing.
The VIEW VLU Registry is a multi-centre, open-label registry, designed to collect data from up to 200 patients with Venous Leg Ulcers (VLU) from 40 sites across the US and Canada. Patients enrolled have great saphenous vein (GSV) and/or anterior accessory saphenous vein (AASV) incompetence resulting in one or more VLUs.
The interim results consisted of 54 venous leg ulcers in 50 patients with mean vein perimeter at baseline of 10.86 ± 9.87 cm (max of 48.3 cm) and mean wound age of 27.5 weeks. The study demonstrated 46% of wounds healed at three months post-treatment with a mean time to wound closure of 76 days and median reduction in wound perimeter of 2.0mm/wk for the first 12 weeks of healing. Additional results from the interim analysis included a Numeric Pain Rating Scale (NPRS) score decrease from 4.2 at baseline to 2.1 at three months and VLU recurrence reported in five out of 35 patients within a mean of 127 days post-closure. No adverse events were reported in this study. In the pivotal trials with Varithena, the three most observed AEs were pain/discomfort in extremity (16.8%), retained coagulum (16.1%) and injection site hematoma or pain (15.4%).
Treatment with Varithena® does not require any incisions or general anaesthesia. It usually takes the doctor less than an hour to administer Varithena®. Patients may resume some activities on the same day but should avoid heavy exercise for one week.
Types of veins treated
Varithena
®
treats a wide range of varicose veins in the GSV system, including:


Tortuous (twisted) veins


Veins above and below the knee


Veins with small, medium, and large diameters


Veins previously treated with other methods


How Varithena® works


The doctor administers a small amount of Varithena® through a catheter or by direct injection into the malfunctioning vein


The Varithena® microfoam fills and treats the desired section of the vein


The diseased vein collapses and the microfoam is deactivated


When the malfunctioning vein collapses, blood flow shifts to healthier veins nearby


Potential side effects
The most common side effects seen with Varithena
®
are leg pain or discomfort, injection site bruising or pain, and potentially serious blood clots in the leg veins.
"The interim VIEW results are very encouraging with regard to use of Varithena® for treatment of Venous Leg Ulcers," said Dr. Michael Shao of Swedish Covenant Hospital in Chicago, IL. "VLUs represents a quality of life burden for individual patients and an economic burden for our society, with direct and indirect treatment costs amounting to more than $2.5 billion annually1 and more than 2 million workdays lost annually. We are constantly trying to improve the standard care for patients with VLUs by finding new treatments that are effective both in healing VLUs and in improving the quality of life for our patients. The results we have seen thus far with Varithena® are very exciting."
The Varithena® procedure is a minimally invasive procedure, eliminating the need to use tumescent anesthesia or strip veins. Patients with a history of prior failed vein therapies have proven to benefit from Varithena® along with patients with typically challenging anatomy such as tortuous or large veins. A study published recently in the Journal of Vascular Surgery demonstrated a 94%2 closure rate following Varithena® treatment in the GSV.
Varithena® (polidocanol injectable foam) 1% is a prescription medicine used to treat varicose veins caused by problems with the great saphenous vein (GSV) and other related veins in the leg's GSV system. Varithena® helps improve the symptoms of heaviness, achiness, swelling, throbbing, itching (HASTI® symptoms) related to or caused by varicose veins, and the appearance of varicose veins. Treatment is a nonsurgical procedure (no incision is required). Treatment usually takes less than one hour and patients may resume light activities as quickly as the same day of treatment. For further information, please visit www.varithena.com.