Pocket-Echocardiography useful in RHD & SHD in resource limited area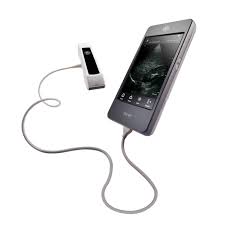 A rise in cellular phone technologies has been recently reported by World Health Organization which include smartphone 'apps', wearable and wireless devices such as the smartphone-ECG, sensor-based technologies, pocket-sized ultrasound, and miniaturized lab-on-a-chip technologies.According to an estimate, about 7-Billion devices are in active circulation and new smartphone-connected mobile health (mHealth) devices are providing new methods for patients to remotely monitor their chronic conditions and for providers to improve healthcare delivery.
Srikanth Sola at Sri Sathya Sai Institute of Higher Medical Sciences conducted a study to assess the impact of new mobile health devices on health outcomes among patients with rheumatic and structural heart disease in a resource-limited area. The investigators utilized available smartphone-connected devices such as the smartphone-ECG, activity monitors, connected blood pressure devices and pocket-sized and handheld ultrasound for accomplishing their aim.
The researchers carried out a Randomized Trial of Pocket-Echocardiography Integrated Mobile Health Device Assessments in Modern Structural Heart Disease Clinics in which 253 participants were enrolled.Each participant randomized to a mHealth assessment were evaluated with: (1) structural abnormalities with handheld-echocardiography (Vscan®, General Electric Healthcare); (2) vital signs with smartphone-connected oximetry and blood pressure monitors (iHealthLabs®); (3) functional assessments on a 6-minute walk test with a trial-axial activity monitor (Ozeri®); (4) cardiac rhythm abnormalities with smartphone-connected- iECG (AliveCor®) and; (5)point-of-care testing with fingerstick B-type natriuretic peptide (Alere). .Each participant randomized to a standard-assessment were evaluated with the resource available at the institution including a physical examination,12 lead-ECG, radiographic, laboratory testing as clinically required. All study participants underwent a comprehensive transthoracic echocardiogram for anatomical assessments of the severity of rheumatic and structural heart disease prior to percutaneous valvuloplasty or a surgical valve replacement.
The researchers concluded that an initial mHealth diagnostic strategy was associated with a shorter time to definitive therapy among patients with RHD & SHD in a resource-limited area and was associated with improved outcomes.It was inferred that mobile health assessments accelerate medical-decision-making and it shortens the time to definitive therapy n RHD & SHD.
For further reference log on to : DOI: 10.1016/j.jcmg.2017.06.019