Plazomicin new drug for approval for Complicated UTI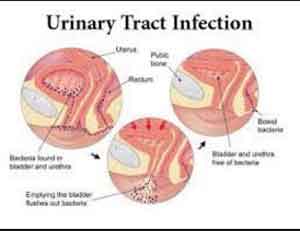 The US Food and Drug Administration's (FDA's) Antimicrobial Drugs Advisory Committee recommended Plazomicin for complicated urinary tract infections (cUTIs) but not for bloodstream infections (BSIs) in adults with limited or no treatment options, announced Achaogen, Inc.
Achaogen got a mixed outcome from the FDA advisory committee meeting on its antibiotic plazomicin, with a vote in favor of approval for complicated urinary tract infections but against its use in bloodstream infections.
The drug was reviewed under the FDA's LPAD pathway, which allows the FDA to approve drugs that are intended to treat serious or life-threatening infections in a limited population of patients who have unmet needs. Complicated UTIs and BSIs are increasingly being caused by drug-resistant and multidrug-resistant organisms for which limited or no treatment options exist.
The votes followed the committee's consideration of data from two phase 3 trials: Evaluating Plazomicin in cUTI (EPIC; Study 009) and Combating Antibiotic Resistant Enterobacteriaceae (CARE; Study 007).
Plazomicin is an aminoglycoside that was developed to treat serious bacterial infections due to multidrug-resistant gram-negative bacteria including carbapenem-resistant Enterobacteriaceae (CRE).
Plazomicin is next generation aminoglycoside that targets aminoglycoside-modifying enzymes (AMEs) and inhibits bacterial protein synthesis and exhibits dose-dependent bactericidal activity. It is effective against both Gram-negative and Gram-positive bacteria, including the aminoglycoside-modifying enzyme.It has a more convenient administration schedule as a once daily, 30-minute intravenous (IV) therapy compared to other IV antibiotics administered multiple times per day with infusion times up to two hours.It is fairly safe and no clinically significant effects on renal, vestibular, or cochlear function have been observed both at Phase I and II studies in humans.
Patients with MDR infections often have limited or inadequate therapeutic options leading to mortality.Hopefully, Plazomicin shall address needs of this group of patients.
Source : press release