Plastic stents effective in treatment of biliary strictures after liver transplantation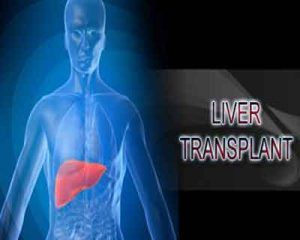 Italy: The use of multiple, side-by-side plastic stents effectively treated biliary strictures after liver transplantation, according to a recent study in the Thieme journal Endoscopy.
Biliary strictures, an abnormal narrowing of the common bile duct, is the most common complications following liver transplantation. This is an important cause of morbidity and mortality in transplant recipients.
Endoscopic retrograde cholangiography (ERC) is the gold standard for patients with duct-to-duct anastomosis because it allows a direct approach for interventional procedures.
Ilaria Tarantino, Endoscopy Service, Department of Diagnostic and Therapeutic Services, IRCCS – ISMETT, Palermo, Italy, and colleagues evaluated the use of multiple, side-by-side plastic stents to treat biliary strictures.
For the purpose, the researchers conducted a prospective study of 87 patients who received a diagnosis of anastomotic stenosis following liver transplantation during a 6-year period. They performed a biliary sphincterotomy and balloon dilation of the stricture followed by placement of as many 10 French plastic biliary stents as possible. Patients underwent repeat ERC every 3 months with stent changes up to the 1-year mark. Stents were removed at the time of stricture resolution. The primary outcome was resolution of the stricture and normalization of cholestatic labs.
The median duration of therapy was 8 months, the mean number of ERC procedures was 4.7, and the mean number of plastic stents placed was 3.7.
Also Read: Apollo performs liver transplant to save student who ingested rat poison
Key findings include:


Clinical success (stricture resolution and normalization of cholestasis) was achieved in 86 patients (98.9 %).


Seven patients (8.0 %) developed complications.


Recurrence was recorded in seven patients (8.0 %) after a mean of 992.7 days (SD 622.1).


Also Read: New liver transplant technology to replace cold preservation technique
"This study represents the first prospective demonstration of the efficacy and safety of a sequential multistenting protocol. A key limitation of the study is the lack of a comparative group treated according to the traditional stent exchange approach," concluded the authors.
To read the complete study log on to DOI: 10.1055/a-0977-3158