Plant based diet decreases risk of type 2 diabetes in adults, finds study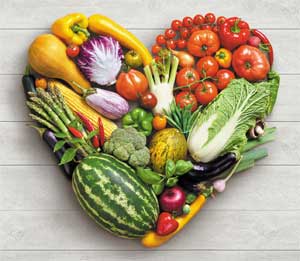 According to a new study presented during Nutrition 2019, the annual meeting of the American Society for Nutrition held in Baltimore, fewer new type 2 diabetes (T2D) cases are seen in adults who eat a more plant-based diet.
An increasing number of people around the world follow a plant-based diet for a variety of reasons that include health, environmental, financial, and religious reasons. Various studies in the past suggest that people who follow vegetarian diets typically eat more nutrient-dense foods, such as fruits, vegetables, legumes, and whole grains, compared to non-vegetarians.They also tend to consume fewer calories from added sugars and saturated fats and are better at adhering to recommendations for sodium intake.
There has been a limited study of long-term change towards a plant-based diet in relation to incident type 2 diabetes (T2DM). Dr Yung Choi, from the University of Minnesota in Minneapolis, and colleagues examined this question in the Coronary Artery Risk Development in Young Adults (CARDIA) cohort.
The researchers analysed 2717 participants in CARDIA, a US multicenter, community-based prospective cohort study, currently with 30 years of follow-up. Participants were free of diabetes through year 20, with follow-up for incident T2DM through year 30. They examined the impact of long-term change toward a plant-based diet in a prospective cohort study. The researchers identified 206 cases of incident T2D during 10 years of follow-up after year 20. The greatest increase in dietary quality over 20 years was associated with a significant decrease in the risk for T2D compared with a small decrease in diet quality (median A Priori Diet Quality Score [APDQS] increase of 22 points versus a decrease of 8 points; hazard ratio, 0.40). The risk for T2D decreased by 23 per cent for each 10-point increase in APDQS over 20 years.
The researchers concluded that that young adult would benefit from improving diet quality by shifting toward a more plant-based diet over time for the prevention of T2DM.
This research was funded by an NHLBI contract and the University of Minnesota Healthy Food, Healthy Lives Institute.