Piperacillin+tazobactam inferior to Meropenum in bacteraemia by resistant bacteria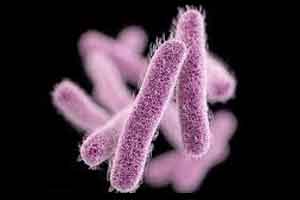 The antibiotic combination therapy piperacillin-tazobactam was significantly less effective than meropenem when treating potentially fatal bloodstream infections (BSI) caused by ceftriaxone-resistant Escherichia coli and Klebsiella pneumoniae and be avoided when treating these organisms,according to research presented at the 28th European Congress of Clinical Microbiology and Infectious Diseases (ECCMID).
Dr Patrick Harris and his associates conducted the study to evaluate whether piperacillin-tazobactam, a penicillin-based combination therapy, was as effective for treating BSI as the commonly used antibiotic meropenem. They approached with a null hypothesis that combination therapy piperacillin-tazobactam was not inferior to meropenem.
It was analysed from the study that the use of piperacillin-tatobactam as definitive therapy for bloodstream infections caused by E. coli or K. pneumoniae with non-susceptibility to third-generation cephalosporins was inferior to meropenem and should be avoided in this context.
The study included 378 patients and carried over for more than three years between February 2014 and July 2017. Healthcare-associated infections were the most common. Around, 60.9%, of infections originated in the urinary tract before spreading to the bloodstream and 86.5% of the cases were caused by the E. coli bacteria.
The study found that twenty-three patients, or 12.3%, treated with piperacillin-tazobactam died by the 30-day mark compared with seven patients, or 3.7%, who had been treated with meropenem.
Bloodstream infections carry a high risk of mortality. Such infections are common in the hospital setting and are often difficult to treat because K. pneumoniaeand E. coli, the leading cause of BSIs, have developed resistance to cephalosporins, a class of antibiotics originally made from fungi.
The study also examined the primary outcome for these patients, which was mortality at 30 days after the randomisation. Randomisation occurred within 72 hours of the initial blood culture.
The research study was presented in ECCMID.