Pioglitazone reduces stroke events in T2 Diabetes Mellitus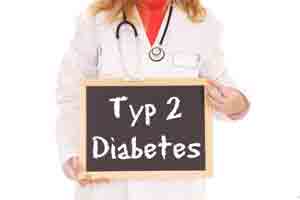 Pioglitazone has a potent effect in reducing stroke events in patients with type 2 diabetes, says study recently published in the Journal of Pharmacology and Therapeutics. Pioglitazone is a thiazolidinedione antidiabetic agent that decreases insulin resistance in the periphery and in the liver resulting in increased insulin-dependent glucose disposal and decreased hepatic glucose output.
Christopher Ll Morgan et. al conducted a study to investigate the association between pioglitazone and reduced incidence of stroke in type 2 diabetic (T2DM) and insulin‐resistant populations.
Data for T2DM patients who initiated pioglitazone between 2000 and 2012 were extracted from the Clinical Practice Research Datalink (CPRD), a UK routine data source. Two non‐exposed control cohorts were matched according to age, gender, HbA1c, diabetes duration, stroke history, co‐morbidities and prior T2DM regimen. Control cohort‐1 comprised patients initiating a new T2DM therapy as their respective case initiated pioglitazone. Control cohort‐2 maintained the same T2DM regimen as their respective case prior to the case initiating pioglitazone. The primary outcome was incident stroke and other outcomes included mortality, length of hospital stay and stroke recurrence.
A total of 4234 patients initiating pioglitazone were matched to controls in cohort‐1 and 3604 in cohort‐2. For the primary outcome, there were significantly reduced hazard ratios (HRs) for cases controls.
Key findings:


For cohort 1, the HR was 0.666 during the therapy period and was 0.750 over the entire observation period


For cohort 2, respective HRs were 0.516 and 0.773.


There was no significant difference in 30‐day mortality rate or rate of recurrent stroke.


For stroke events that required hospitalization, there was a significant difference in length of stay for patients discharged to usual residence (median, 3.0 days vs 7.0 days) for control cohort‐2 while undergoing treatment.


India currently represents 49 percent of the world's diabetes burden, with an estimated 72 million cases in 2017, a figure expected to almost double to 134 million by 2025.
For more information log on to https://doi.org/10.1111/dom.13344
Source : With inputs from Journal of Pharmacology and Therapeutics.