Physiology becoming a gatekeeper to intervention in CAD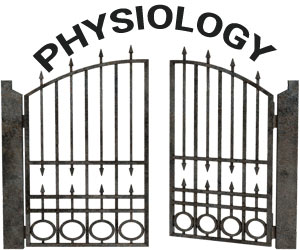 Role of interventional physiology has been there since the introduction of angioplasty by Andreas Gruentzig, who measured the pressure across the stenosis and noted that more the stenosis more was the pressure drop across the stenosis.
As the tools and techniques of angioplasty are becoming better, more and more procedures are being done and many times, there have been allegations that the procedure is done without a definitive indication or a better outcome than medical management.
ORBITA trial and many other trials have questioned the role of angioplasty in stable angina pectoris or the patients who are having minimal symptoms.
The recent introduction of FFR (fractional flow reserve) has become the standard practice for physiology-assisted angioplasty. Introduction of FFR now has been recommended to set aside these aspersions and the new guidelines have even recommended FFR as a Class I indication to identify hemodynamic relevant lesions in stable angina pectoris when the evidence of ischemia is not available. The guideline also recommends FFR as an indication for Class II (A) for a multivessel disease to guide that only hemodynamic relevant lesion is done upon a procedure.
This is the use of physiology in today's world can guide us whether a plaque which is angiographically significant is flow limiting and requires an angioplasty
It has further become very important when the limitations of angiography are recorded that it is a 2-dimensional depiction of a 3-dimensional lumen and especially the angiography assessment is fallacious when we are measuring left main coronary artery having an angulated left CCX and CAD branches.
The management with FFR guided angioplasty is getting increasingly popular with the number of trials like DEFER FAME I, FAME II that have proved the safety and cost efficacy of uses of FFR to guide angioplasty.
The cut-off point of calculation (8) has been set up as when to defer the angioplasty. The results of the FAME II trial in multivessel disease even after 5 years proves that FFR guided PCI is definitely better in terms of death, MI, MACCE, or uneven cost. It has been found that whenever FFR or any other physiology is added to the decision making of angioplasty or CABG, the decision is changed in more than 50% of the patients and lower the threshold with FFR increases the safety of angioplasty even more. Therefore, in the present environment and context, it is strongly recommended that the patient with stable angina pectoris should be treated with physiology-guided angioplasty only and should be used as a gatekeeping to intervention in CAD.