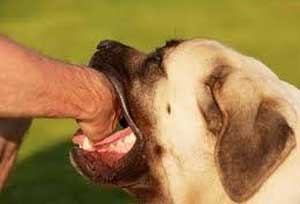 Public Health England PHE has released its post-exposure treatment guideline for managing rabies post-exposure.Rabies is an acute viral encephalomyelitis caused by several members of the Rhabdoviridae family. It transmits through infected saliva via bites or scratches from rabid animals (in particular dogs). It is almost invariably fatal once symptoms develop.
Rabies still poses a significant public health problem in many countries in Asia and Africa where 95% of all human deaths from rabies occur. Post-exposure treatment (PET) using rabies vaccine with or without rabies immunoglobulin (HRIG) is highly effective in preventing disease if given correctly and promptly after exposure.
Major Recommendations
Risk assessment
Individual risk assessment of potential rabies prone exposures should be undertaken promptly, so that post-exposure treatment (PET) can be initiated if required. Although treatment should be started promptly, initiating rabies PET is not a medical emergency, and can often wait until the next day.
Risk assessment should be undertaken as soon as reasonable following exposure, so that PET if required, can be started promptly. The incubation period for rabies is typically 1–3 months but may vary from <1 week to >2 years. Due to the potentially long incubation period for rabies, there is no time limit for giving PET and all potential exposures should be risk assessed. This will include knowing what the animal/country risk was at the time of the exposure
If the exposure is more than one year ago, human rabies immune globulin (HRIG) is not generally indicated and specialist advice should be sought from the RIgS team
Site of bite/additional useful information
The site of the bite should be given if known. If the bite is to the head or neck and treatment with HRIG is required, PET should be started within 24 hours of the contact with PHE
If the animal was a terrestrial mammal (wild or domestic), these details are useful:

is rabies known or suspected to be present in the species in the locality?
is there an owner known and contactable?
was the animal behaving normally at the time of the incident?
had it been immunized against rabies?
if the animal was a dog or a cat did it become ill while under observation?
if the animal has died, does laboratory examination of the animal's brain confirm rabies?
is the animal non-indigenous or imported? If imported it is important to determine the risk of rabies in both the country of potential exposure and the country of origin of the animal
Significant past medical history
All cases of severe immunosuppression will require treatment with five doses of vaccine and HRIG for any red or amber exposures, and follow up blood tests at the time of the 4th dose of vaccine.
Should include any history of allergy or bleeding disorders. There are no contraindications for rabies vaccination and/or HRIG if the risk assessment indicates it is needed. However, if there is a history of allergy to any of the excipients, the vaccine/HRIG should be given under close medical supervision with the ability to appropriately manage anaphylactic reactions
Intramuscular injection is the preferred route of vaccine administration. However, for individuals with the bleeding disorder , vaccination should be given by subcutaneous injection to reduce the risk of bleeding
Previous rabies pre-exposure prophylaxis or post-exposure treatment
For those without severe immunosuppression the immune status will be based on history of previous vaccination either as part of rabies post-exposure treatment or pre-exposure prophylaxis given before the current exposure. Ignore any treatment given following the current incident being assessed, as this will only affect what further treatment needs to be given
Immunosuppressed
Fully immunised: At least three documented doses of rabies vaccine (on at least two separate days, either as a complete primary pre-exposure course or as part of a four or five dose post-exposure treatment course) or documented rabies antibody (VNA) titres of at least 0.5 IU/ml

if within the last six months the patient has completed a rabies post-exposure treatment course (either four doses of vaccine, or two doses if previously fully immunised), no further treatment is required for a more recent exposure

Partially immunised: Person who has had an incomplete/inadequate primary vaccination course (i.e. less than three doses of intramuscular pre-exposure prophylaxis, or anything less than three doses of intradermal vaccine over two separate days), or VNA never greater than 0.5 IU/ml
Non immunised: Person who has never received pre- or post-exposure immunisation with rabies vaccine.
Treatment recommendations
Treatment based on risk assessment
A formal risk assessment based on the composite rabies risk and the vaccine status should be performed; recommended treatment will generally fall into five categories (see table below):

no risk and therefore no treatment
vaccine only
vaccine and HRIG
vaccine, HRIG, and blood test with the 4th dose of vaccine.
observation of animal
What treatment has already been given?
If treatment has already been started find out details of what has been given, route of administration, and timing. Consider whether:

treatment is appropriate to exposure
which vaccine (type and name of vaccine if known)—is this compatible with vaccines given in the UK?
what vaccine schedule and route has been used—is this compatible with the UK schedule?
has HRIG been given—if not is this indicated and is there still time to give this?
finally—how soon does the patient need their next treatment?

If no treatment has been started, post-exposure treatment should ideally be started within two working days of contact with PHE. However, for high-risk exposures, such as severe and multiple bites to the head and neck or from a confirmed rabid animal, treatment should be started as soon as possible
Is vaccine required?
The UK schedule is 4 vaccines at the following interval 0, 3, 7, 21 days given by the i.m. route
Day 0 is the day of first vaccine NOT necessarily the day of exposure
If an individual insists on a particular type of vaccine not held within the PHE supply, this will have to be sourced and paid for privately by that individual
If a dose is missed, or timing has been compromised, the next vaccine should be considered as the missed dose, and subsequent intervals readjusted
If a person is travelling and has difficulty in achieving the specified interval for PET, it is most important to deliver the first 3 vaccines with plus/minus one day
The fourth and final dose of rabies vaccine PET should not be given before day 21
In a patient who is partially immune, a full course of 5 doses of rabies vaccine should be given, but there is no need to issue HRIG
In a patient who is partially immunised, a full course of 4 doses of rabies vaccine should be given, but there is no need to issue HRIG
In a patient who is fully immune at the time of exposure the UK schedule is 2 vaccines at day 0 and day 3-7
Is rabies immunoglobulin (HRIG) required?
The mainstay of rabies post-exposure treatment (PET) is rabies vaccine. Human rabies immunoglobulin (HRIG) may provide short-term immunity in the first 7 days post initiation of treatment
The total antibody level induced by active immunisation (vaccine) is many orders of magnitude greater than can be provided by passive immunisation (HRIG). For this reason HRIG is not given more than 7 days  after the first dose of rabies vaccine or to an individual who is already partially or previously immunised. HRIG is not indicated if the person has already received two doses of rabies vaccine
HRIG is manufactured from non-UK human blood products. The final formulation is a liquid and the potency of the material is assessed in international units (IU/ml). The maximum dose is 20 IU/kg, adults and children (all ages), and should not be exceeded as it may inhibit the immune response to rabies vaccine
The packaging of the HRIG will have the minimum quantity of immunoglobulin in the vial. This should not be used for calculating the dose required. Instead the potency recorded on the vial itself must be used
The preparations of HRIG available for dispensing do vary in potency and volume. It is therefore CRITICAL to know the following:

the potency of the current batch in use; information about potency of batches in current use is encoded into the rabies PET form, is available on the PHE website, is also available from the RIgS team (0208 327 6204), and is on the individual vial
weight of the patient
volume that is contained in the vials (vials contain 1–4 ml, depending on batch and manufacturer)
Administering vaccine and immunoglobulin
Vaccine is given in the deltoid muscle by intramuscular injection. Each sequential dose should be given in alternate deltoids. Suggest start in nondominant arm
HRIG acts to neutralise the virus at the site of the wound and to be effective HRIG must be infiltrated around the site of the wound. If it is not possible to infiltrate the whole volume then any excess can be given by intramuscular injection in the anterolateral thigh. Only in the case of mucous membrane contamination should the whole volume of HRIG be given intramuscularly
If more than 5 ml (2 ml in children under 20 kg) of HRIG needs to be administered it should be in divided doses, at different sites
Vaccine and HRIG should NEVER be given at the same anatomical site
How soon should treatment be started?
Although treatment should be started promptly, initiating rabies PET is not a medical emergency. In most cases, rabies vaccine/HRIG can be sent out for administration the next day. However, for head and neck bites, treatment should ideally be started within 12 hours of reporting
For Full Guideline log on to :

www.gov.uk/government/uploads/system/uploads/attachment_data/file/720075/PHE_guidelines_on_rabies_post-exposure_treatment.pdf