Phacoemulsification increases tonographic outflow facility ,reduces IOP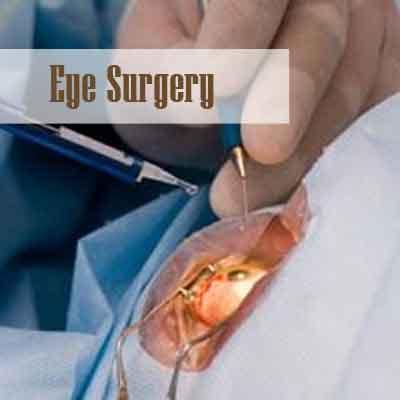 Phacoemulsification increases tonographic outflow facility TOF and fully accounts for the IOP reduction following cataract surgery, suggests study. IOP was significantly reduced at 3, 6 and 12 months after Cataract Surgery and the overall mean IOP reduction varied between 10% and 12% and there were also corresponding positive enhancement of TOF at all time points
However, studies on the relationship between phacoemulsification and outflow facility are not substantial. Pouya Alaghband and associates conducted a study to examine the change in electronic Schiotz tonographic outflow facility (TOF) and IOP measurements following phacoemulsification.
Patients who had to undergo a standard clear corneal incision phacoemulsification with intraocular lens (IOL) implantation, at St Thomas' Hospital, were included in this study. IOP was measured using Goldmann's applanation tonometer, and TOF was measured by electronic Schiotz tonography at baseline and at 3, 6 and 12 months postoperatively.
The research involved 41 patients but in total, data from 27 patients with reliable tonographic outflow tracings at baseline and all subsequent study visits were included in the final analysis. Only one eye from each patient was used for the analysis.
Sixteen individuals had cataract only, while 11 cases had an existing diagnosis of POAG. The average age was comparable (in cataract cases mean age was 67±11.2 years, while in POAG group it was 73±7.2 year
Overall, IOP reduced by 2.0±3.2mm Hg at 3 months (12% decrease), while at 6-month and 12-month visits, it only reduced by 1.7±3.4 (10% decrease) and 2.0±3.6mm Hg (10% decrease), respectively
TOF improved significantly at all postoperative time points after cataract extraction compared with the baseline
Five contralateral eyes of patients with cataracts only who did not have any intraocular surgery during the follow-up period were used as comparison. Their IOP and TOF did not change significantly at any postoperative visits.
This is the first study to assess the facility of tonographic outflow after modern small incision phacoemulsification with IOL implantation using electronic Schiotz tonography.
The researcher stated that one limitation of the study is that POAG cases should have had a washout period from their glaucoma medications prior to study measurements. However, the number of medications which can affect trabecular outflow facility remained unchanged postoperatively
The research was published in British Journal of Ophthalmology
For more reference log on to:http://dx.doi.org/10.1136/bjophthalmol-2017-311548