PGIMER : Second heart transplant patient passes away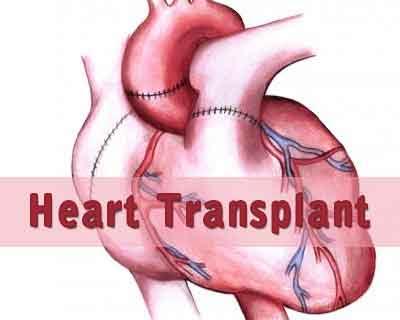 Punjab : While the Postgraduate Institute of Medical Education and Research has been making strides in the field of heart surgeries, the cardiac procedures themselves are always a journey filled with challenges. The 3rd heart transplant surgery conducted at the institute ended in the demise of the recipient of the donor organ.
On 27 October, a 24 year old man suffering from decompensated cardio myopathy was operated upon but subsequently lost his life. "I don't know what was the cause of his death. Doctors told me that he got infection," said the patient's father.
The doctors, having put in their best efforts, chose not to comment on the matter.
In August 2013, the doctors had performed the first heart transplant surgery on a 53-year-old patient who seemed to be showing steady progress post the procedure. A few months later however, his body started showing signs of organ rejection and he died in February.
The second patient, a 16-year-old boy, was operated upon in September last year and is so far able to lead a healthy and normal life. "My son is doing well after the heart transplant. He has started going to school again. There are no heath issues.The doctor at PGI has given him a second lease of life," his father told the Hindustan Times.
Some patients are less suitable for a heart transplant, especially if they suffer from other circulatory conditions related to their heart condition. Certain conditions in a patient such as advanced kidney, lung, or liver disease, high pulmonary vascular resistance, active cancer etc increase the chances of complications.
Post-operative complications include infection, sepsis, organ rejection, as well as the side-effects of the immunosuppressive medication. Since the transplanted heart originates from another organism, the recipient's immune system typically attempts to reject it. The risk of rejection never fully goes away, and the patient will be on immunosuppressive drugs for the rest of his or her life, but these may cause unwanted side effects, such as increased likelihood of infections or development of certain cancers.