PGIMER performs first bone marrow transplant on infant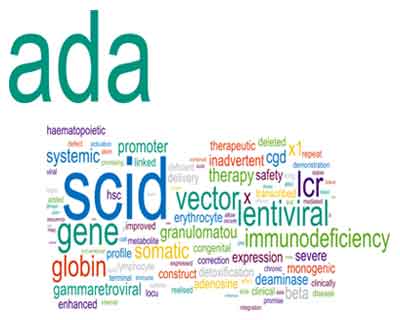 Chandigarh:Laurels to the Post Graduate Institute of Medical Education and Research (PGIMER) for having successfully conducted its first bone marrow transplant on a six month old child. Harman Kamboj who hails from Karnal in Haryana the youngest recipient of this transplant was discharged from the hospital in the first week of July.
Harman went through chemo therapy for a week before undergoing the transplant. The six month old contracted infections both before and after the transplant.
"Six days after the transplant, the child developed hyper acute graft versus host disease. His skin started peeling off. Luckily, Harman regained normalcy after a week. He then developed severe chest infection, high-blood pressure and other problems.," said Dr. Alka Khadwal, of the bone transplant unit. However, all is well now, the successful bone marrow transplant surgery has the baby back home with his parents and 5 year old sister Kritika.
Harman's marrow transplant has the hospital's bone marrow transplant team beaming with success. "This successful transplant on a three-month-old baby by our team has instilled a new confidence in us," said Dr Alka Khadwal of bone marrow transplant unit.
Talking about Harman's disease Dr. Alka elaborated that when the child was admitted to the PGI for a second time they discovered problems with his immune system and a series of tests led to the discovery of a rare disorder called 'severe combined immuno deficiency' (SCID). Patients suffering from SCID are unable to fight off life-threatening infections.
"Such patients have recurring pneumonia and severe infections. They need repeated hospitalisation. Bone marrow transplant is the only option to save such patients' life. Those do not get this treatment barely manage to live beyond the age of two," said Dr Alka.
The other challenging aspect of treating patients suffering from SCID is the HLA testing. This involves taking cells from a donor for bone marrow transplant with a 100% tissue matching. ". In less than 10% cases, we find 100% tissue match from parents and then we rely on siblings wherein there is 30% chance," said Dr Alka. The first 100 days after the transplant are supposed to be critical. In Harman's case too, they were.
Speaking about the financial aspect of the treatment Harman's father revealed, "The doctors told us that the treatment will cost at least Rs 10 lakh. We were told that the chances of survival are only 40%. I mortgaged two acres of land and took a loan of Rs 10 lakh to fund the transplant," said Sandeep Kamboj, the child's father, a farmer. He is paying Rs 30,000 monthly instalment against the loan.
"I have written for help from the Prime Minister Relief Fund and the Haryana, Chief Minister also," Sandeep said.
The PGIMER's bone marrow transplant unit has conducted a hundred and eighty bone marrow transplants till now, of which ten were conducted on children above two years. There are seven more waiting for the procedure. The institute's bone marrow transplant (BMT) centre, was established in 2003,
Source : with inputs