PET/MRI superior to MRI alone for breast cancer detection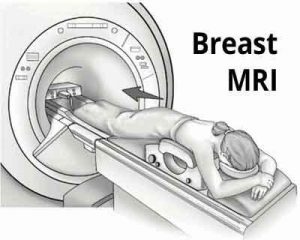 Germany: A combination of PET with MRI is statistically superior to MRI alone for normal detection and staging, as well as in the detection of distant metastases (M staging) in women with breast cancer, according to a recent study presented at the RSNA 2019 meeting.
"18F-FDG PET/MRI was shown to be slightly superior to MRI in the N and M staging in primary breast cancer patients. However, both modalities bear the risk to overestimate the M-stage," wrote the authors.
Initial staging is very important as the appropriate breast cancer treatment depends heavily on it. Current guidelines recommend breast MRI, FDG-PET/CT, mammography and sonography as effective methods for the evaluation of local tumor extent, with the tumor, node and metastases (TNM) system used to describe the spread of cancer.
Nils Bruckmann, University of Düsseldorf, Germany, and colleagues aimed to evaluate the diagnostic accuracy of whole-body MRI to whole-body FDG-PET/MRI for the initial TNM staging for newly diagnosed histologically proven breast cancer patients in this prospective, multicenter study.
The study involved 104 consecutive women (mean age, 53.4 ± 12.5 years) with histologically proven breast cancer. All the participants underwent whole-body FDG-PET/MRI in the supine position from the head to the midthigh using a 3-tesla MRI and PET system. The N and M staging was assessed according to the eighth edition of the American Joint Committee on Cancer staging manual in MRI datasets alone and in 18F-FDG PET/MRI datasets, respectively.
Two experienced radiologists separately analyzed the results on a per-patient and per-lesion basis and repeated the process four weeks later to avoid recognition bias. Their evaluations include the number of lesions, the lesion type, locations, sizes, and diagnostic confidence. Histopathology or follow-up exams were used as the reference standard, with that information available for all 104 patients. A total of 298 lesions were included in the study.
Read Also: MRI superior to mammography for earlier breast cancer detection in women with familial risk: Lancet
Key findings of the study include:


For the nodal analysis, PET/MRI correctly detected nodes in more patients (83%) than MRI (74%), as well as more patients with positive nodes.


PET/MRI also detected 87% of all nodes, compared with 75% for MRI alone.


All of the aforementioned results were statistically significant in favor of PET/MRI.


Distant metastases was noted in seven patients (6%).


PET/MRI identified all seven subjects (100%) and detected all of their metastases (100%).


Both PET/MRI and MRI alone also had false-positive findings in four patients.


Relative to the lesion-based analysis, PET/MRI detected all 31 metastatic lesions (100%). MRI detected only 18 (58%) of those metastases, resulting in a statistically significant difference in favor of PET/MRI.


Read Also: First-ever MRI waistcoat shall improve breast cancer screening
"Our study demonstrates that PET/MRI has a superior diagnostic performance on a per-patient basis and on a lesion-based basis, compared with MRI alone in the TNM stage," Bruckmann said.
The study, "Whole-Body MRI and 18F-FDG PET/MRI for N and M Staging in Primary Breast Cancer: A Multicenter Trial," was presented at the RSNA 2019 meeting.
Source : RSNA 2019 meeting