Persistent Pink eye turned out to be metastasis cancer: a rare case
Dr M. A. Rehman Siddiqui at Section of Ophthalmology, Department of Surgery, Aga Khan University Hospital, Stadium Road, Karachi, Pakistan and colleagues have reported a rare case of Persistent Pink eye that turned out to be metastasis upper GI cancer. The case has appeared in the Journal of Medical Case Reports.
Ocular metastasis is seen in 4% of systemic carcinomas. The breast and lung are common primary sites (47% and 21%, respectively). Only 4% of ocular metastases originate from the gastrointestinal tract. Iris metastasis as an initial manifestation of gastrointestinal tract carcinoma is even rarer. Only a few cases of iris metastasis from upper gastrointestinal tract carcinoma have been reported.
According to history, a 24-year-old Asian man presented to the hospital with complaints of redness, blurring of vision, pain, and photophobia in the left eye for 3 weeks. The patient was being treated for a "pink eye," but his condition did not improve. He was generally fit and well. His family history was nonsignificant.
Ocular examination revealed a normal right eye; however, a best-corrected vision of 20/30 in the left eye accompanied by circumcorneal injection, cells 2+ in the anterior chamber, and vitreous cells. His intraocular pressure (IOP) was 16 mmHg at his first visit, and the angle was open in gonioscopy. Furthermore, a pinkish white lesion on the superonasal part of the iris was observed (Fig. 1). The patient was advised to have a follow-up with uveitis workup and baseline investigations; meanwhile, topical dexamethasone and cycloplegic drops were prescribed. Of note, our patient had developed vitiligo 6 months prior to the presentation (Fig. 2). At subsequent visits, the vision of his left eye dropped persistently along with a constant increase in IOP from 16 mmHg to 33 mmHg in just 3 weeks. For the patient's raised IOP, topical and systemic hypotensive agents were commenced. Uveitis workup was done, and most of the test results were normal. Four weeks after presentation, he developed right-sided supraclavicular lymphadenopathy, which raised the suspicion of lymphoma. He also developed rubeosis, for which an anti-vascular endothelial growth factor injection was given. Anterior chamber paracentesis was done, which confirmed the iris lesion as a solid mass. The anterior chamber tap was reported as acellular. The results of radiology, including ultrasound of the abdomen as well as magnetic resonance imaging of the brain and orbits with contrast, were normal. Computed tomography of the chest with contrast showed multiple enlarged enhancing lymph nodes with the necrotic centre in the cervical, mediastinal, and para-aortic regions. Some lymph nodes were extending into the apex of the right lung. Pretracheal lymph nodes were enlarged as well. Testicular tumour markers β-human chorionic gonadotropin and α-fetoprotein were normal. Tumour markers for lymphoma, namely terminal deoxynucleotidyl transferase, cyclin D1, Mum1, CD10, BCL-6, BCL-2, CK-20, villin, and CDX2, were all negative. The bone marrow biopsy report indicated 40–45% hypocellularity. Microscopic examination revealed infiltration of the iris by a malignant tumour composed of sheets and nests of signet ring cells with hyperchromatic nuclei (Figs. 3 and 4). Immunohistochemistry showed positivity of cytokeratin 7 and MUC5, raising the possibility of metastasis from the primary site in the upper gastrointestinal tract. Therefore, a final diagnosis of iris metastasis secondary to upper gastrointestinal carcinoma was made. Due to the rapidly deteriorating condition of the patient, further investigations could not be performed.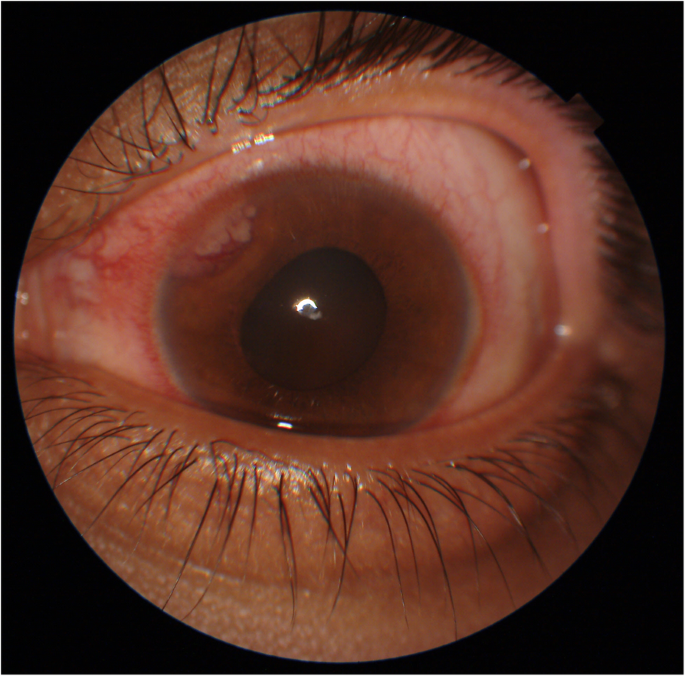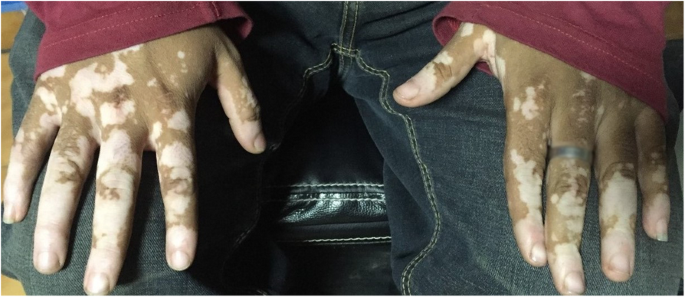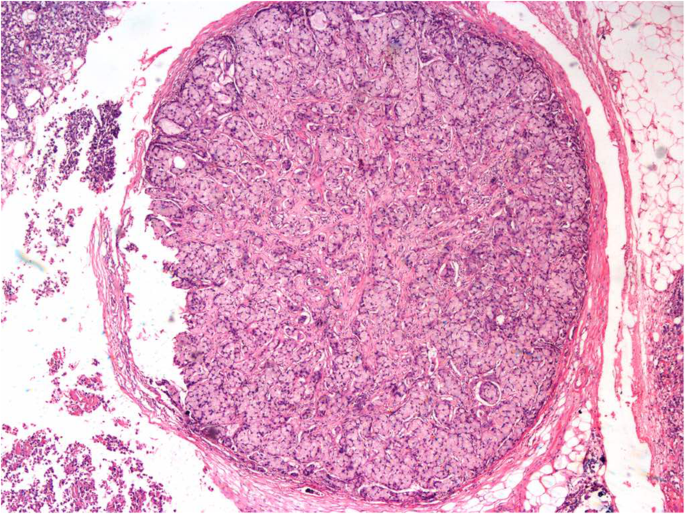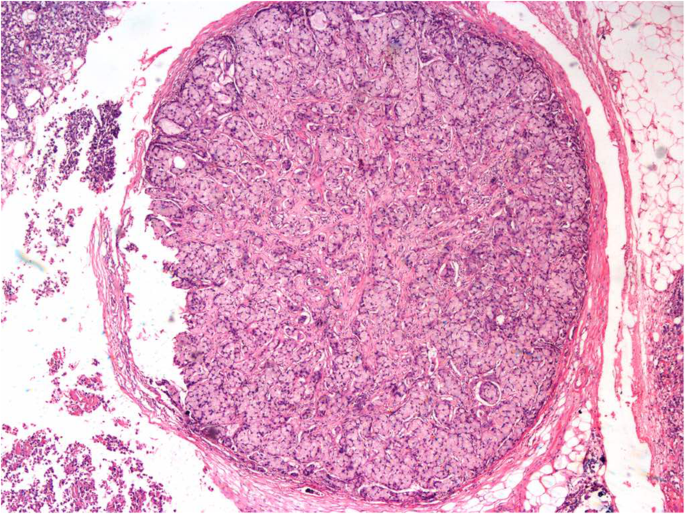 The patient was then referred and seen by an oncologist. He received intravenous chemotherapy along with high-dose corticosteroids. From week 8 to week 12, he also developed massive pleural effusion resulting in shortness of breath. He had multiple admissions to the intensive care unit during this period; however, his condition deteriorated further and led to his death in the 12th week of the disease.
For more details click on the link:
https://doi.org/10.1186/s13256-019-2303-5
Source : Journal of Medical Case Reports