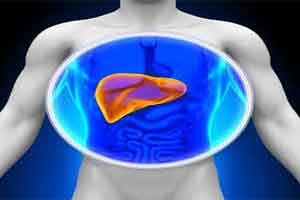 A new study published in the Annals of Transplantation aimed to evaluate the impact of ketorolac use after live-donor nephrectomy (LDN). Ketorolac is a nonsteroidal anti-inflammatory drug indicated for pain control after surgeries in many fields.
In this study, Takahashi K1 et al. evaluated data on 251 patients who underwent laparoscopic LDN from April 2008 to March 2016 was reviewed. Glomerular Filtration Rate (GFR) and GFR percentage at 2 weeks, 6 months, and 1 year after LDN were compared between patients with and without ketorolac administration. The results showed that GFR, at 1 year, was significantly lower in patients who received ketorolac than in those who did not. While, the differences in GFR and GFR percentage between 2 weeks and 1 year after LDN was considerably lower in the ketorolac group. On the other hand, urinary albumin/creatinine ratio, 1 year after LDN, was markedly higher in the ketorolac group compared to the non-ketorolac group. Furthermore, it was observed that ketorolac use was an independent risk factor for low GFR percentage 1 year after LDN. Hence, it was concluded that ketorolac is a risk factor for renal dysfunction if used long term, after LDN. It was stated that prospective clinical trials are needed to reassess the safety of this drug.
For further study log on to :
https://www.ncbi.nlm.nih.gov/pubmed/28924138
The following two tabs change content below.
Dr. Kamal Kant Kohli
A Medical practitioner with a flair for writing medical articles, Dr Kamal Kant Kohli joined Medical Dialogues as an Editor-in-Chief for the Speciality Medical Dialogues. Before Joining Medical Dialogues, he has served as the Hony. Secretary of the Delhi Medical Association as well as the chairman of Anti-Quackery Committee in Delhi and worked with other Medical Councils of India. Email: drkohli@medicaldialogues.in. Contact no. 011-43720751
Latest posts by Dr. Kamal Kant Kohli (see all)