Perinatal and prenatal exposure to pollution linked to childhood diabetes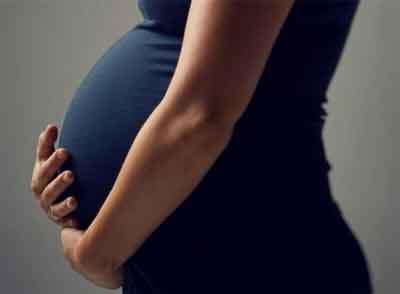 Delhi: Prenatal and perinatal exposure to pollution increases the risk of diabetes in early childhood, a recent study in JAMA Network Open has suggested.
According to the study, prenatal and perinatal exposure to PM2.5 exposure may cause changes in HbA1c levels, causing glucose dysregulation during early childhood.
"To our knowledge, this is the first study of prenatal PM2.5 exposure and increased HbA1c levels in prepubertal children. Our findings are consistent with the literature that supports a negative association of pollution exposure with glucose metabolism in children. This association may start before 4 years of age and maybe sex-specific in the period 4-5 years and 6-7 years," wrote the authors.
There has been an increase in incidences of pediatric type 2 diabetes in the last two decades. This is a cause for major concern has it can increase the risk of cardiovascular morbidity and mortality in the future generations. Diabetes onset during childhood has long-term health implications as compared to adult-onset of the disease. Although childhood obesity and consumption of energy-dense food are considered to be the risk factors for this, some recent evidence has shown the contribution of environmental exposures to the risk of developing this condition. However, not much is known about such environmental risk factors.
Exposure to components of air pollution is linked with increased risk of diabetes in adults, increased risk of childhood overweight status and obesity, and glucose dysregulation in children. However, the role of exposure timing in these associations is unclear.
Emily C. Moody, Icahn School of Medicine at Mount Sinai, New York, New York, and colleagues examined the association between prenatal and perinatal exposures to fine particulate matter with a diameter less than 2.5 μm (PM2.5) and changes in HbA1c, a measure of glycated hemoglobin and marker of glucose dysregulation, in children aged 4 to 7 years.
The Programming Research in Obesity, Growth, Environment and Social Stressors (PROGRESS) study recruited 365 mother-child pairs from July 3, 2007, to February 21, 2011, through public health maternity clinics in Mexico City. The data were analyzed from March 11, 2018, to May 3, 2019.
The mean (range) age of the children was 4.8 (4.0-6.4) years at visit 1, and 6.7 (6.0-9.7) years at visit 2.
Read Also: Exposure to heavy air pollution during childhood linked to schizophrenia later: JAMA
Key findings of the study include:


The mean (SD) prenatal PM2.5 exposure (22.4 μg/m3 [2.7 μg/m3]) was associated with an annual increase in HbA1c levels of 0.25% from age 4 to 5 years to 6 to 7 years compared with exposure at 12 μg/m3, the national regulatory standard in Mexico.


Sex-specific effect estimates were statistically significant for girls (β = 0.21%) but not for boys (β = 0.31%).


The statistically significant windows of exposure were from week 28 to 50.6 after the mother's LMP for the overall cohort and from week 11 to the end of the study period for girls.


Lower HbA1c levels were observed at age 4 to 5 years in girls (β = −0.72%, exposure window from week 16 to 37.3) and boys (β = −0.98%, exposure window from the beginning of the study period to week 32.7), but no significant association was found in the overall cohort (β = −0.13%).


There was no significant association between PM2.5 exposure and HbA1c level at age 6 to 7 years in any group.


Read Also: Traffic-related air pollution linked to increased pregnancy hypertension
"These findings could have profound implications on the global population considering the universal exposure to air pollution, the growing obesity epidemic, and the morbidity associated with glucose dysregulation and its sequelae," wrote the authors.
"Further studies on prenatal air pollution exposures and metabolic health in children and adolescents are needed to better establish the mechanisms underlying these observations and to design effective interventions to reduce risk and associated morbidity," they concluded.
The study, "Association of Prenatal and Perinatal Exposures to Particulate Matter With Changes in Hemoglobin A1c Levels in Children Aged 4 to 6 Years," is published in JAMA Network Open.
Source : JAMA Network Open