Perimenopausal depression - First-ever guidelines by NAMS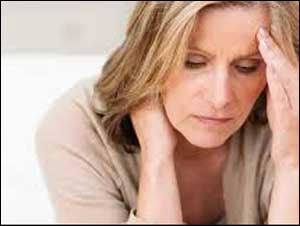 The North American Menopause Society and the National Network on Depression Centers Women and Mood Disorders Task Group, have published the first-ever guidelines for the evaluation and treatment of perimenopausal depression simultaneously in the journal Menopause and the Journal of Women's Health. The guidelines have been endorsed by the International Menopause Society.
Post postpartum depression is a well known and established entity. due to changing hormone levels. The risk of depression associated with perimenopause i.e the time right before menopause remains under-recognized and clinical recommendations on how to diagnose and treat this kind of depression in women have been lacking until now.


Perimenopause refers to the three- to a four-year period immediately prior to menopause when periods become irregular and eventually stop, as well as the first year after the final menstrual period.


Symptoms such as hot flashes and sleep disturbances often begin at this time and can co-occur and overlap with symptoms of depression, the new guidelines state.


The root causes of perimenopausal depression can be hard to identify, said Maki. co-chairman task force "Are women experiencing low energy because they are having night sweats and losing sleep? If so, treating with hormones may be the best bet," she said. "Alternatively, is a woman with a past history of depression having another depressive episode? In that case, antidepressant therapy might be most effective. Is the issue primarily due to family and job burden? If so, cognitive behavioural therapy with or without an antidepressant might be best."
The task force, co-chaired by Maki and Kornstein, reviewed the scientific literature on depressive disorders and symptoms in perimenopausal women and focused on five areas: epidemiology, clinical presentation, therapeutic effects of antidepressants, effects of hormone therapy, and efficacy of other therapies such as psychotherapy, exercise and natural products.
Key findings of the panel include:


Perimenopause is a window of vulnerability for the development of both depressive symptoms and a diagnosis of the major depressive disorder.


The risk for depressive symptoms is elevated during perimenopause even in women with no prior history of depression.


Several common symptoms of perimenopause (hot flashes, night sweats, sleep and sexual disturbances, weight/energy changes, cognitive changes) complicate, co-occur and overlap with the presentation of depression during this stage.


Life stressors including caring for children and parents, career and relationship shifts, ageing and body changes and family illness can adversely affect mood.


Proven therapeutic options for depression (antidepressants, cognitive behavioural therapy and other psychotherapies) should remain as front-line antidepressive treatments for major depressive episodes during perimenopause.


Clinicians should consider treating co-occurring sleep disturbance and night sweats as part of treatment for menopause-related depression.


Estrogen therapy is ineffective as a treatment for depressive disorders in postmenopausal women.


Hormonal contraceptives may improve depressive symptoms in women approaching menopause.


The evidence is insufficient for the recommendation of botanical or alternative approaches for treating depression related to perimenopause.


"Perimenopause is a window of vulnerability for the development of both depressive symptoms and major depressive episodes," Maki said. "The recent suicide of Kate Spade at 55 years of age shows the seriousness of mental health issues in midlife women, a group that has shown a 45 per cent increase in suicide rates over the past 15 years," said Maki..
Source : With inputs from Menopause