Perceived empathy of medical practitioners improves prognosis and delays death in Type 2 diabetes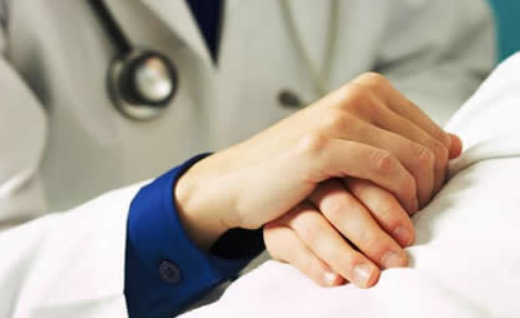 In an age where diabetes and cardiovascular diseases (CVD) have somehow engulfed most of the advanced populations, patients seek genuine empathy from their doctors. A new study came in support of the reality that perceived empathy of doctors and nurses towards patients may offer better treatment outcomes and delay death in diabetic patients.
The study published in Annals of Family Medicine showed that positive patient experiences of practitioner empathy in the year after diagnosis of type 2 diabetes may be associated with beneficial long-term clinical outcomes.
Empathy refers to care that incorporates an understanding of the patient perspective, shared decision making between patient and practitioner, and consideration of the broader context in which illness is experienced.
In a country like India where a large section of the population is not only at a high risk of diabetes but is also stressed as it progresses, having doctors who not only skilled but also empathetic towards their patients is the demand of the hour. Prevalence of diabetes is high in economically and epidemiologically advanced states.
The present study was designed to examine the association between primary care practitioner (physician and nurse) empathy and incidence of cardiovascular disease (CVD) events and all-cause mortality among patients with type 2 diabetes.
This was a population-based prospective cohort study of 49 general practices in East Anglia (United Kingdom). The study population included 867 individuals with screen-detected type 2 diabetes who were followed up for an average of 10 years until December 31, 2014 in the Anglo-Danish-Dutch Study of Intensive Treatment in People With Screen Detected Diabetes in Primary Care (ADDITION)-Cambridge trial. Twelve months after diagnosis, patients assessed practitioner empathy and their experiences of diabetes care during the preceding year using the consultation and relational empathy (CARE) measure questionnaire. CARE scores were grouped into tertiles. The main outcome measures were first recorded CVD event (a composite of myocardial infarction, revascularization, non-traumatic amputation, stroke, and fatal CVD event) and all-cause mortality, obtained from electronic searches of the general practitioner record, national registries, and hospital records. Hazard ratios (HRs) were estimated using Cox models adjusted for relevant confounders. The ADDITION-Cambridge trial is registered as ISRCTN86769081.
Key findings


Of the 628 participants with a completed CARE score, 120 (19%) experienced a CVD event, and 132 (21%) died during follow up.


In the multivariable model, compared with the lowest tertile, higher empathy scores were associated with a lower risk of CVD events (although this did not achieve statistical significance) and a lower risk of all-cause mortality


To conclude the study, the authors wrote: "Positive patient experiences of practitioner empathy in the year after diagnosis of type 2 diabetes may be associated with beneficial long-term clinical outcomes. Further work is needed to understand which aspects of patient perceptions of empathy might influence health outcomes and how to incorporate this understanding into the education and training of practitioners.:"
For further reference, click on the link
http://www.annfammed.org/content/17/4/311.full