People with traumatic brain injury at increased risk for suicide : JAMA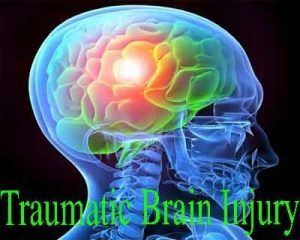 People with traumatic brain injury (TBI) are twice at the risk for suicide as compared to the people without TBI, according to a new study in the Journal of the American Medical Association.
Traumatic brain injuries can be defined as a type of head injury that disrupts the brain's normal functioning. This can be caused by a bump, blow, jolt to the head, or penetrating injury. Everyone is at risk of experiencing a traumatic brain injury, as these most commonly result from motor vehicle accidents, sports injuries, and falls.
"TBIs can impact the brain's functions by causing inflammation and damage to blood vessels, which may act to increase the risk of mental health disorders and suicide," write the authors.
The researchers conducted the study using nationwide registers covering 7,418,391 individuals living in Denmark with 164,265,624 person-years of follow-up. Of the participants, 7.6 percent had a medical contact for TBI.
Key Findings:


The absolute suicide rate was 41 versus 20 per 100,000 person-years among those with versus without TBI, with an adjusted incidence rate ratio (IRR) of 1.90.


Severe TBI was associated with an IRR of 2.38 compared with no TBI, whereas mild TBI and skull fracture without documented TBI had IRRs of 1.81 and 2.01, respectively.


There was a correlation for suicide risk with the number of medical contacts for TBI versus those with no TBI contacts: for one, two, and three or more TBI contacts the IRRs were 1.75, 2.31, and 2.59, respectively.


Temporal proximity since last medical contact for TBI was associated with suicide risk, with an IRR of 3.67 within the first six months.


"In this nationwide registry-based retrospective cohort study individuals with medical contact for TBI, compared with the general population without TBI, had increased suicide risk," concluded the authors.
For further information log on to
10.1001/jama.2018.10211
Source : With inputs from JAMA