People with low vitamin D3 at high risk of developing diabetes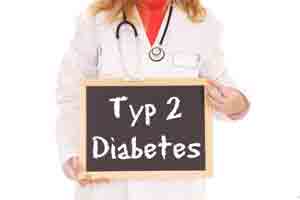 People with periodontitis (gum disease) who lack vitamin D3 are at increased risk of developing type 2 diabetes (T2D), according to a new study published in the journal BMJ Open Diabetes Research and Care.
Aleksandra M. Zuk, Division of Epidemiology, Dalla Lana School of Public Health, University of Toronto, Toronto, Ontario, Canada, and colleagues conducted the study to investigate the joint effects of both serum 25-hydroxyvitamin D3 and total 25-hydroxyvitamin D with periodontitis on homeostatic model assessment for insulin resistance (HOMA-IR), pre-diabetes, and T2D.
Periodontitis, or, gum disease has a strong association with T2D and has a cause-and-effect relationship with high levels of blood sugar. A lesser-known complication of diabetes, gum disease is actually the sixth most common disease in the world.
Vitamin D helps to lower inflammation and antimicrobial activity in the body, including activity that occurs in gum disease, so researchers set about investigating the effects of vitamin D3 - often referred to as the "sunshine vitamin" - in relation to gum health.
Read Also: Diabetes causes shift in oral microbiome that fosters periodontitis, Penn study finds
"This is the first study to date to examine the joint effects of vitamin D insufficiency and periodontitis on insulin resistance, pre-diabetes, and T2D. Previously, only one study assessed the joint effects of obesity and vitamin D insufficiency on insulin resistance and T2D," write the authors.
The research team analyzed data for adults over 30 years of age from the 2009–2010 National Health and Nutrition Examination Survey, who received oral health examinations. A total of 1,631 adults were sampled who had T2D 1,369 did not.
The researchers reviewed the participants' vitamin D levels, fasting glucose and insulin measures to understand the possible effects of vitamin D insufficiency.
Key Findings:


The joint effects of vitamin D3 insufficiency and total vitamin D insufficiency with periodontitis (VD+PD+) were significantly associated with diabetes.


However, the joint effects of vitamin D3 insufficiency and periodontitis were attenuated for HOMA-IR.


Pre-diabetes was not associated with either joint effects.


"In this cross-sectional survey of adults over 30 years of age, our findings show that 25(OH)D3 insufficiency and periodontitis are associated with type 2 diabetes independently and when both exposures are considered jointly after multivariable adjustment," concluded the authors.
Source : With inputs from BMJ Open Diabetes Research and Care