People infected with H. pylori at increased risk of osteoporosis: BMJ Study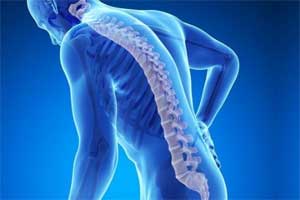 China: Patients infected with Helicobacter pylori are at increased risk of developing osteoporosis, finds a recent review. The study, published in the journal BMJ stresses more attention to be paid to patients with H. pylori infection through DEXA scan, especially patients having chronic gastritis.
Osteoporosis is one of the most commonly occurring metabolic bone disorders. It is characterized by decreased bone mineral density (BMD) in which bones become weak and brittle. This increases the bone fragility making it susceptible to fracture.
H. pylori, a gram-negative and spiral-shaped bacterium that dwells on the gastric epithelium, is known to be associated with gastrointestinal diseases such as gastric ulcer, stomach cancer, and gastritis. However, lately, it has been shown to be associated with non-gastrointestinal diseases including autoimmune thyroid diseases, pre-eclampsia, and prostatitis.
Many recent studies have shown an association between H. pylori and osteoporosis. But still, the role of H. pylori in the development of osteoporosis remains controversial. Taiwu Wang, Department of Epidemiology, Third Military Medical University, Chongqing, China, and colleagues conducted this metanalysis to evaluate the relationship between H. pylori infection and osteoporosis.
For the purpose, the researchers searched for online databases for case-control studies that assessed the association between H. pylori and osteoporosis. A total of 21 studies having 9655 participants were included in the analysis. On analyzing the studies, the researchers found that


H. pylori infection was associated with increased odds of osteoporosis.


There was no significant difference between osteoporosis and osteopenia.


The association between osteoporosis and H. pylori infection was relatively higher in men than women but did not reach a significant level.


The decrease of bone mineral density in H. pylori-positive patients was not significant when compared with H. pylori negative controls, which may due to the sample size.


Though the study was able to establish an association between H. pylori and osteoporosis but the mechanisms underlying this association is still unclear. Several mechanisms may explain this result:


H. pylori infection may lead to systemic inflammation and release of cytokines which may indirectly cause a bone turnover.


Low vitamin B12 is associated with the H. pylori infection. The low levels of serum vitamin B12 interrupt folate-related DNA synthesis, which is an important factor for bone remodeling. Therefore, a decrease in vitamin B12 may lead to a decrease in BMD.


H. pylori cause decreased calcium absorption by decreasing acid secretion and causing the gastric mucosal atrophy. Thus, H. pylori eradication may increase calcium absorption and stop osteoporosis process by decreasing the levels of inflammatory cytokines and improving gastric mucosal atrophy.


"Our results suggest that H. pylori infection is associated with an increased odds of osteoporosis. Clinicians should pay more attention to patients infected with H. pylori by using DEXA scan, especially those with chronic gastritis," concluded the authors.
Source : Press Release