People deficient in Vitamin D at higher risk of Diabetes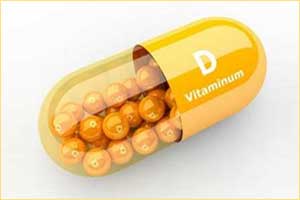 Vitamin D deficiency prevails in epidemic proportions all over the Indian subcontinent, with a prevalence of 70%–100% in the general population.It is highly prevalent in both urban and rural settings, and across all socioeconomic and geographic strata.The study conducted by researchers suggests that persons deficient in vitamin D may be at higher risk of developing diabetes.The research was published in the journal PLOS One.
The scientists studied a cohort of 903 healthy adults (mean age: 74) with no indications of either pre-diabetes or diabetes during clinic visits from 1997 to 1999, and then followed the participants through 2009. Vitamin D levels in blood were measured during these visits, along with fasting plasma glucose and oral glucose tolerance.
During this course, there were 47 new cases of diabetes and 337 new cases of pre-diabetes, in which blood sugar levels are higher than normal but not that enough to be categorized as type 2 diabetes.
For the study, the researchers identified the minimum healthy level of 25-hydroxyvitamin D in blood plasma to be 30 nanograms per milliliter. This is 10 ng/ml above the level recommended in 2010 by the Institute of Medicine, now part of The National Academies, a health advisory group to the federal government. Many groups, however, have argued for higher blood serum levels of vitamin D, as much as 50 ng/ml.
"We found that participants with blood levels of 25-hydroxyvitamin D that were above 30 ng/ml had one-third of the risk of diabetes and those with levels above 50 ng/ml had one-fifth of the risk of developing diabetes," said first author Sue K. Park.
Study co-author Cedric F. Garland, said persons with 25-hydroxyvitamin D levels below 30 ng/ml were considered vitamin D deficient. The researchers found that these persons were up to five times more susceptible for developing diabetes than people with levels above 50 ng/ml.
The current recommended average daily amount of vitamin D is 400 IU for children up to 1 year; 600 IU for ages 1 to 70 years (less for pregnant or breastfeeding women) and 800 IU for persons over 70, according to the National Institutes of Health. Higher daily amounts of vitamin D are generally considered safe, but blood serum levels exceeding 125 ng/ml have been linked to adverse side effects, such as nausea, constipation, weight loss, heart rhythm problems and kidney damage.
For more reference log on to:
http://journals.plos.org/plosone/article?id=10.1371/journal.pone.0193070
Source : With inputs from PLOS ONE