Pegbelfermin an effective medicine for Non-Alcoholic Fatty Liver disease, shows Trial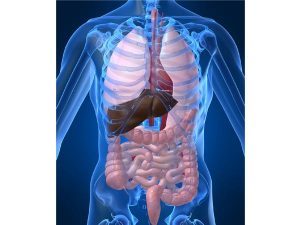 USA: Treatment with Pegbelfermin significantly reduced hepatic fat fraction in non-alcoholic steatohepatitis (NASH) patients, according to a phase 2a trial published in the journal Lancet. No medicines have been approved to treat NAFLD and NASH till now.
Non-alcoholic steatohepatitis is a form of fatty liver disease that is characterized by hepatic necroinflammation, progression of fibrosis, and a strong association with metabolic syndrome and is increasing as a cause of morbidity and mortality.
Pegbelfermin, a PEGylated human fibroblast growth factor 21 (FGF21) analog, has previously been shown to improve markers of metabolism and liver fibrosis in obese patients with type 2 diabetes. In this phase 2a study, Edgar D Charles, Bristol-Myers Squibb, Lawrenceville, NJ, USA, and colleagues aimed to evaluate the safety and efficacy of pegbelfermin in 75 NASH patients: 25 assigned to pegbelfermin 10 mg once a day, 24 assigned to pegbelfermin 20 mg once a week and 26 assigned to placebo.
Study enrollment was ended prior to enrolling the planned sample size of 30 patients per group because of a significant effect of pegbelfermin on hepatic fat fraction during the interim analysis at treatment week 8.
Also Read: Fatty diet linked to serious type of liver disease, warns Study
Key Findings:


After 16 weeks of treatment, mean hepatic fat fraction dropped by 6.8% with pegbelfermin once daily, by 5.2% with pegbelfermin once weekly and by 1.3% compared with placebo.


Most patients treated with pegbelfermin developed anti-pegbelfermin and anti-FGF21 antibodies, but titers were generally low and not associated with immune-related adverse events.


Pegbelfermin treatment was also associated with significant improvements in adiponectin concentration and with significant decreases in PRO-C3, a biomarker of fibrosis.


Mean concentrations of alanine aminotransferase and aspartate aminotransferase decreased with pegbelfermin treatment, as did mean liver stiffness as measured by magnetic resonance elastography (MRE).


Also Read: MRI to quantifies liver response in nonalcoholic steatohepatitis patients
"Treatment with subcutaneously administered pegbelfermin for 16 weeks was generally well tolerated and significantly reduced hepatic fat fraction in patients with non-alcoholic steatohepatitis. Further study of pegbelfermin is warranted in patients with non-alcoholic steatohepatitis." concluded the authors.
For further reference log on to
https://doi.org/10.1016/S0140-6736(18)31785-9